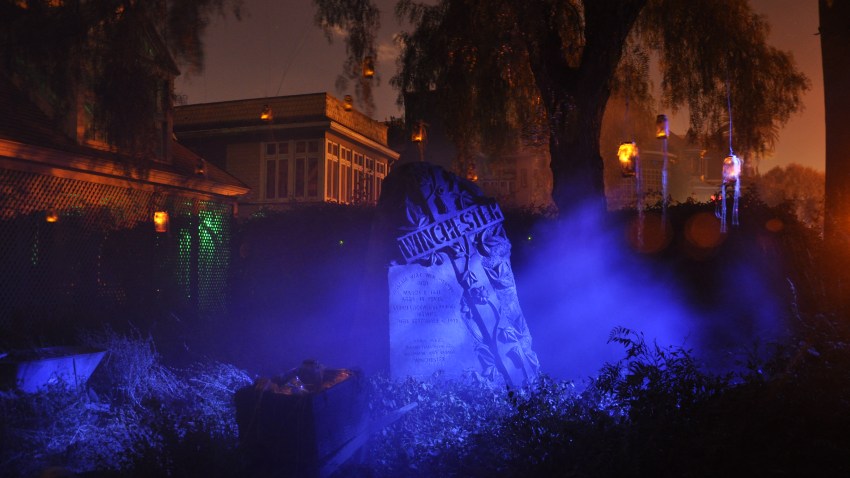 It's that time of year when the warm weather changes to cooler winds, the leaves turn yellow and scatter all on the ground. Autumn air brings the smell of pumpkin spice, while Halloween creeps up around the corner.
ThThe Winchester Mystery House at 525 S. Winchester Blvd. in San Jose is bringing back their attraction 'Fright Nights' for a second year. The world-famous haunted house of Sarah Winchester will be transformed into a terrifying Halloween experience with an interactive maze, and flashlight tour.
'Fright Nights' opens to the public on Friday and runs through Nov. 3.
Ticket prices start at $40 for general admission and $55 for VIP. For more information check out www.winchestermysteryhouse.com/frightnights.cfm Or call 408-247-2101.