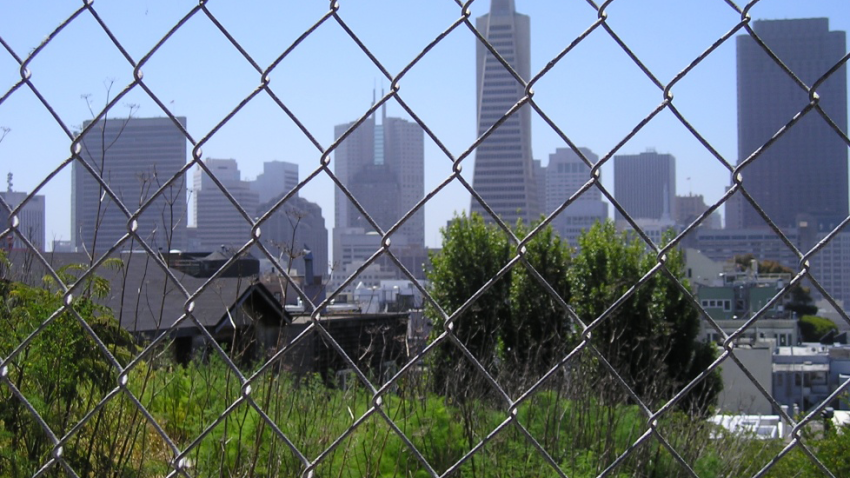 While plans for high-rise condominiums and office buildings are put on the back burner thanks to the economy, what's to be done with the empty spaces left behind?

Traditionally, they are either left empty to collect weeds and trash, or turned into parking lots to make a little money in the interim.

But the San Francisco Chronicle's John King suggests they could be put to better use, and other cities have done just that.In New York, an empty site may host sculptures; in Miami, gardens; and in Seattle, food stalls.

So why not turn vacant properties into temporary parks, community gardens or art installations? All it would take is a little creativity on the part of developers and city planners.

The city could offer perks, such as waiving annual planning approval extension applications, in exchange for a little initiative on the part of developers.

Sounds like a job for Director of City Greening Marshall Foster. It would certainly help justify his generous salary.
Photo by Flickr user JoePhoto.

Jackson West figures vegetable gardens would do well in sunny SoMa.
Copyright FREEL - NBC Local Media