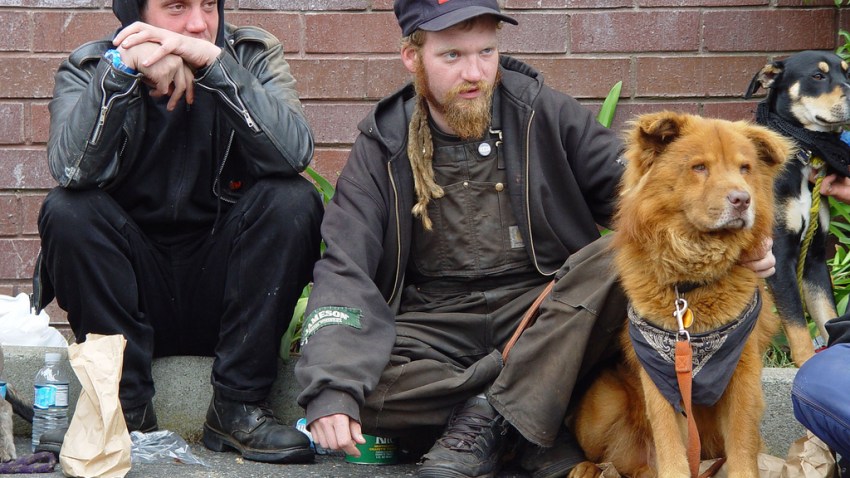 Thank the restless citizen brigade in San Francisco's famed Haight district and the City's new police chief: the sit-lie law hits the big time Tuesday as newly converted Mayor Gavin Newsom introduces two versions of the law aimed at shooing away gutter punks and their pit bulls.
In version one of Gavin's sit-lie law, sitting and lying on sidewalks would be outlawed in 20 commercial corridors in the City, while in version two it would be outlawed — well, everywhere.
While homeless advocates are predictably up in arms — they say that the legislation unfairly targets only the downtrodden homeless — 71 percent of voters here are said to support the law.
A public defender was quick to showcase in photos the unintended people who'd get snagged by a sit-lie law: tourists sitting on the curb while ogling landmarks, and a woman sitting on her luggage as she waits for the cab. The police contingent says those people aren't the point, and the law would really only be going after the eye-gougers.
· Mayor to introduce 2 plans for sit/lie law today [SFGate]
· Mayor Newsom steps into sit-lie arena [SF Examiner]
· Gavin and Baby Are On Board With a Sit/Lie Law in the Haight [Curbed SF]
Copyright CURBS