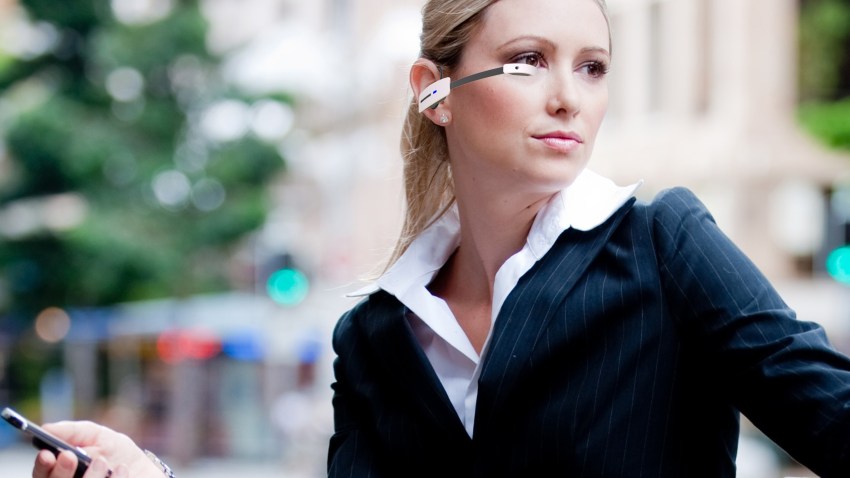 Can't wait for Google Glasses? If you're willing to buy a knock-off, a wearable, wireless headset can be yours from a competitor and for only $500.
The Vuzix Smart Glasses M100 will retail for about $1,000 cheaper than the official Google Glasses that won't be available until 2014, according to CNET. The Vuzix glasses, which were shown off at the CES Unveiled in New York City earlier this week, will reportedly sell for less than $500 in mid-2013.
We don't know what price to believe, especially since Gizmodo said the developer kit set of the Vuzix M100 retails for $1,000. Even with that price, it's still a bit cheaper than Google's $1,500 pricetag.
The Vuzix headset projects a color display with data generated by a smartphone. It also features an HD camera, microphone and ear speaker. The display is supposed to be similar to looking at a smartphone screen 14 inches away from one's face.
Working versions of the headset will be on display at the Consumer Electronics Show in January, a spokesman said. Although the headset can be used with an iPhone or Android handheld, it's currently running Android 4.0 and will be downloading apps for functionality, CNET reported.
We can't say we're surprised there are other companies out there capitalizing on the wireless headset idea, but we are a bit surprised that a working model would show up by January. We applaud Vuzix for creating a product, but now we'll also be able to see how good it is in only a couple of months.