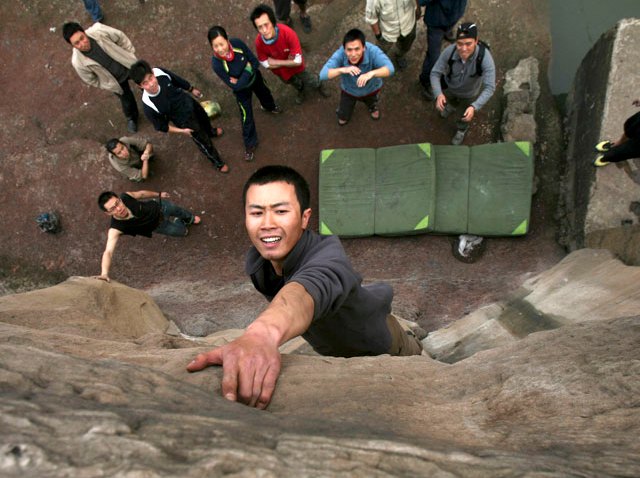 SAVE YOURSELF: You might think anyone who straps him or herself into a bunch of ropes and climbs high above ground is already in a bad situation but it could get worse if one of those trusty devices fails. Take the Self-Rescue Weekend course this Saturday and Sunday at Castle Rock that to learn essential tools that could help save a life. There will even be a chance to practice real-world situations. Register online.
HIGH-FLYING FUN: Ever wanted to run away and join the circus? You'll need to know how to fly through the air with the greatest of ease on a trapeze. How convenient that there's a class for that. It's happening in Sonoma this weekend. The Outdoor Adventure Club is offering private classes on Sunday starting at 12:30 p.m. Sign up online.

HIGH-TECH TREASURE HUNTING? What is geocaching? Find out the secret behind this high-tech treasure hunt trend. Join a docent at Calero County Park starting at 8:45 a.m. for an introduction to geocaching and a hands-on lesson including real treasures. Equipment will be provided but wear comfy hiking shoes. Reservations are required so call 408-355-2240 for more details.
PUMPKINS GALORE: It's the Halloween season so that means it's time to head to Half Moon Bay for the annual Art & Pumpkin Festival. Take the family and enjoy the events that include a costume contest, pie-eating contest, talent show and tons of other fun activities. The festival runs both Saturday and Sunday.