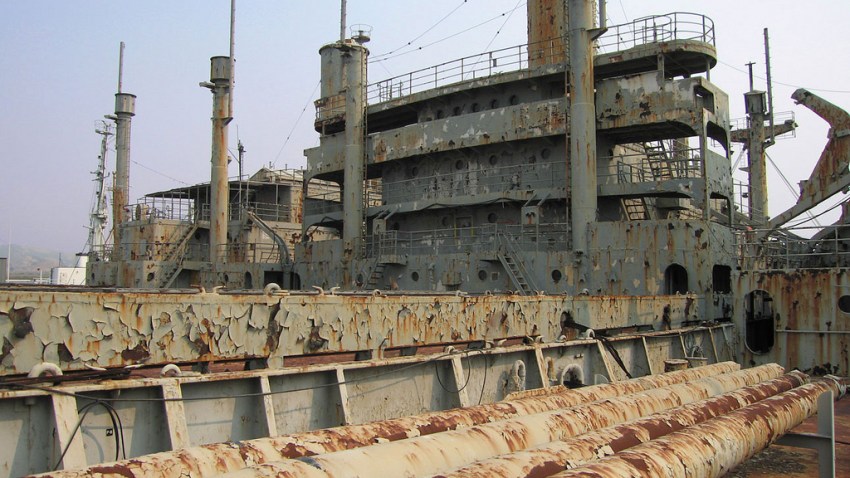 Just in time for Halloween comes word that one of the San Francisco Bay's scariest sights is leaving town.

An aging, rotting row of wartime ship relics -- lovingly referred to as the "ghost fleet" of Suisun Bay -- will be leaving the Bay Area for good after years of fighting between California water regulators and the federal government. And the ghostly ships will be taking their horrific toxic shedding ways with them as well.

The federal government finally agreed to pay more than $2 million apiece to remove the domiciled group of more than 70 mostly obsolete vessels from the bay. State water regulators had been trying to remove them because toxins from the ships were leaking into the bay.

California also scored a second victory by convincing the government, which manages the fleet, to spend the extra money to clean the ships in dry dock, so their toxins do not leak back into the water.

The move comes more than three years after a congressional order set a 2006 deadline to scrap more than 50 ships in the fleet. But a regulatory quagmire has kept them in place.

The ships had become a landmark in an area void of landmarks because of their visibility from the Benicia Bridge.

But not all is lost for nostalgic ship lovers. Talks are under way with a non-profit group to turn the fleet's best known member, the battleship USS Iowa, into a museum.
The Associated Press contributed to this report.