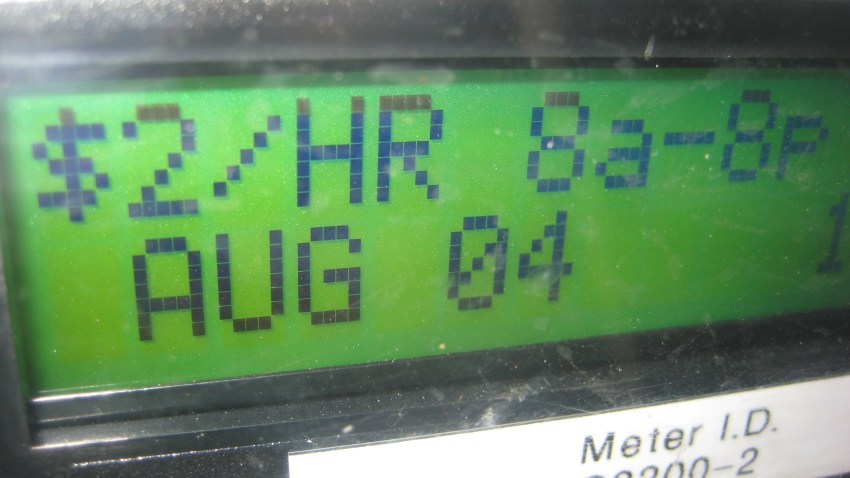 The parking meter fight that started months ago in Oakland over pricey new parking rules is still not resolved.

In the latest move Tuesday night, the Oakland City Council eased up a bit but they didn't please everyone.

The angry crowd during the meeting's public opinion session was just the latest round in demands from drivers and business owners. They've been demanding the council take back parking policies they said were bad for business.
So, if you want to park in Oakland, you'll still have to pay more, just not as late.
That's the concession the Oakland City Council made to business owners and drivers who have been up in arms since rate hikes and longer pay-to-park hours went into effect in July.
After a long and loud public comment session, the council rolled back the controversial policy in a 6-1 vote.

That means that though you'll only have to pay to park until 6 p.m. instead of 8 p.m. Though, you'll still have to pay $2 an hour -- a 50 cent hike.

Many business owners say that after three long months of the policy, they have their work cut out for them.

"The most important thing now that we have to do is really to bring back the customers we've lost," said Carl Chan, founder of the Oakland Chinatown Chamber of commerce.

However, one business owner told NBC Bay Area that the damage is done, since business has dropped by 30 percent.

"They gave us a small bone," business owner Peter Brady said, "but they're still trying to balance their budget and their financial improprieties on us, and we're broke."

But if it's true that business owners are broke, the City of Oakland isn't much better off.

The parking policies were meant to raise money at a time the city's laid off hundreds of employees, cut the pay of the employees fortunate enough to keep their jobs and made severe cuts to services and programs.

"We did some public outreach on this, but obviously we didn't do enough." Oakland Councilwoman Jean Quan said. "People didn't see this in context of the whole budget."

Now the council will try to make up the shortfall by putting in new meters, opening city garages at night and raising a half-million dollars through a billboard agreement.

Some business owners say they'll continue to fight the higher parking rate.
The parking fight was watched across the Bay in San Francisco, which last week backed of a plan to charge for metered parking as late as 10 p.m.
Berkeley backed off a similar plan.