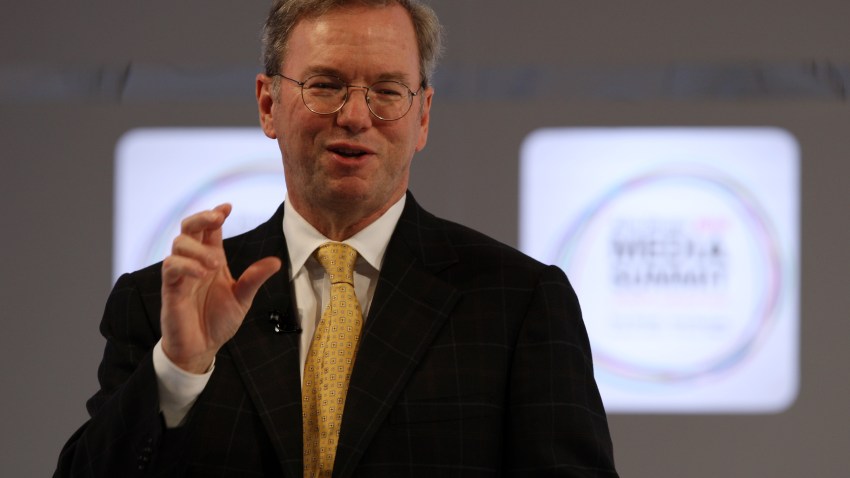 Whatever's in the food at the Googleplex, it seems to have made Google CEO Eric Schmidt go a little off the reservation.

At a media mogul event in Abu Dhabi this week, Schmidt argued that Google isn't on a mission to make money, which should come as a surprise to the company's investors.

"One day we had a conversation where we figured we could just try to predict the stock market. And then we decided it was illegal. So we stopped doing that," he told the audience.

So at least they won't be breaking any laws while not caring about profit margins!

Of course, this is the same Schmidt who said "we love cash" during a quarterly conference call with analysts last year, and the same company that uses its nonprofit foundation -- backed with Google stock grants -- to fund "entrepreneurial" solutions to the world's problems.

When asked about online privacy, which Google has had its share of problems with, Schmidt replied, "Is there a government that you would prefer to be in charge of this?"

The answer to the question about whether public governments or private corporations should be safeguarding your privacy, which in theory should be "neither," is in practice, "both." Not that Schmidt seems to understand that.

Jackson West wonders how a company full of libertarian engineers who love Ayn Rand could be interested in anything but money.
Copyright FREEL - NBC Local Media