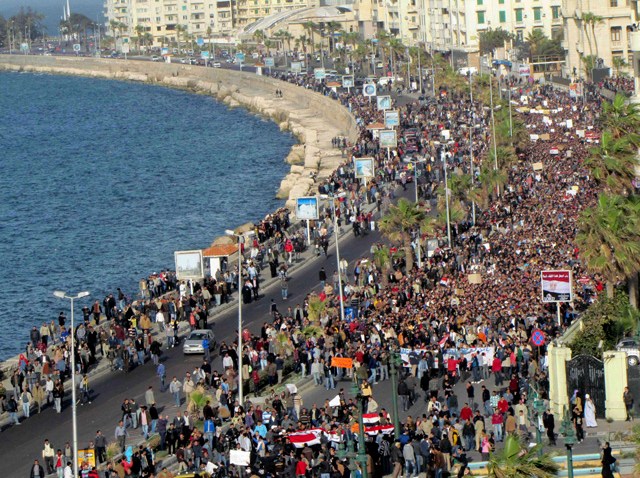 Google may have an personal reason for giving Egyptians the ability to tweet without Internet access.

The company's head of marketing for the Middle East and North Africa has been missing in Egypt since a popular uprising against President Hosni Mubarak began last week.

The Los Angeles Times reports that Wael Ghonim was in the Middle East country to speak at a forum when he went missing last week.

Ghonim was active on Twitter, detailing his involvement in the protests in Egypt. But on Jan. 27 he sent a series of tweets, including one that said he was worried about the Egyptian government responding to protesters with violence.

"Pray for #Egypt. Very worried as it seems that government is planning a war crime tomorrow against people. We are all ready to die #Jan25," he tweeted last Thursday.

Ghonim's Twitter account has gone silent and his family says they have not heard from him. Google has not confirmed that its executive is missing.

But Ghonim's wife spoke with Al Jazeera English and told the Doha-based news agency that she is extremely worried about her husband and does not know his whereabouts.