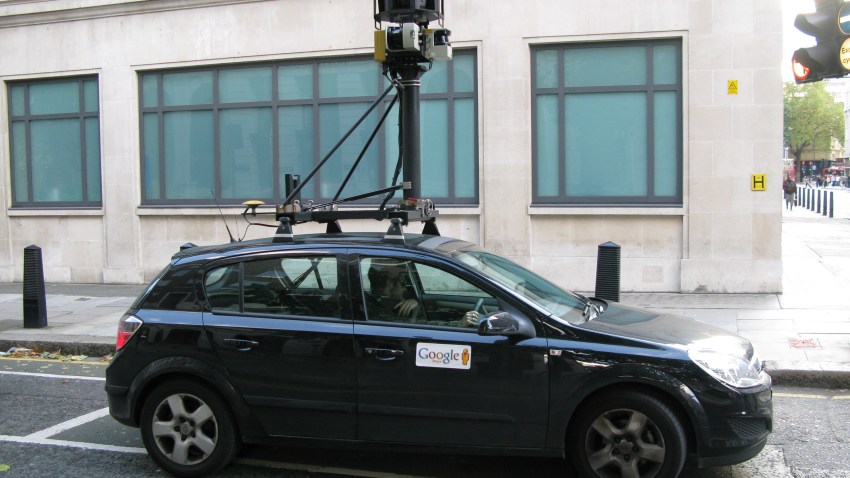 A family in the village of Walkden, a suburb of Manchester in the United Kingdom, were shocked to find a photo of their young son in the nude outside his grandmother's house online.

It was yet another privacy gaffe from the Google Street View project, which uses camera-equipped cars to photograph streetscapes from all angles.

The toddler was naked save for a pair of shoes and seen from the rear in one photo, with another photo showing his face but with his body blocked by a fence.

The boy's mother, Claire Rowlands, was not pleased. "It's such a clear image, I see it as an indecent photograph – my concern is that paedophiles could see it and there's no way I ever wanted my son to be seen naked all over the world," she told the Manchester Evening News.

It's not the first time that Street View cameras have caught people in compromising positions -- from passed-out drunk to urinating in public.

Google blurred the photo, and stuck to its statements regarding earlier incidents that users who find indecent or offensive content can flag photographs. Google's software already blurs faces and license plates.

Of course, Britain is no stranger to constant surveillance -- in 2006, there were 4.2 million cameras closed-circuit cameras on the island, or one camera for every 14 residents, and the number has been growing.

The United Kingdom is currently investigating whether the Mountain View-based company broke local privacy laws when Street View cars captured private, unsecured data to and from wireless networks while driving by.

Jackson West was glad Google wasn't around when he played in the garden as a toddler au-naturel -- however, he's pretty sure his mother took plenty of embarrassing photos.
Copyright FREEL - NBC Local Media