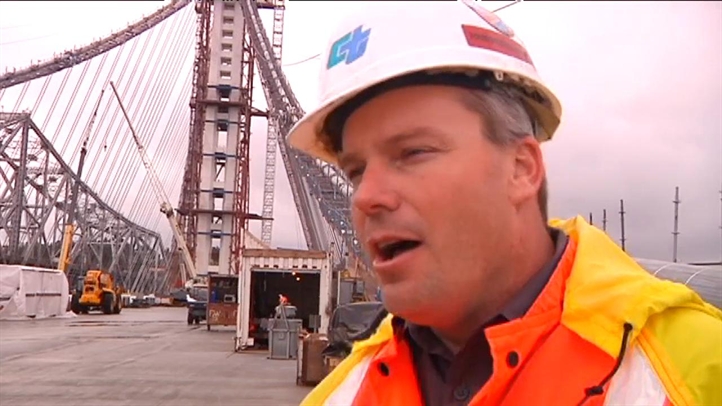 So much for the limelight. Now the new Bay Bridge will have to be content with mere traffic loads and the front of Golden State Warriors jerseys.

Plans for a splashy documentary about the new Bay Bridge and a host of other public relations gimmicks were squashed by Gov. Jerry Brown, after he discovered the good PR would come at a price tag of nearly $10 million, according to the Sacramento Bee.

Consultant Bart Ney has been the Bay Bridge's spokesman for about eight years, according to the San Francisco Chronicle. He first started consulting for Caltrans in 1997, and his company Words Pictures Ideas was to put together a book was well as a video about the bridge.

Ney's company won the contract with no competing bids and had been at work for five weeks before Brown found out -- via the Bee report. And that made the Gov. furious, especially after he had successfully campaign for the Prop. 30 tax increases on a leaner Sacramento.

The state took quick action to terminate the contract. And it all happened so fast that Ney doesn't "really know what happened," he told the Chronicle.
Copyright FREEL - NBC Local Media