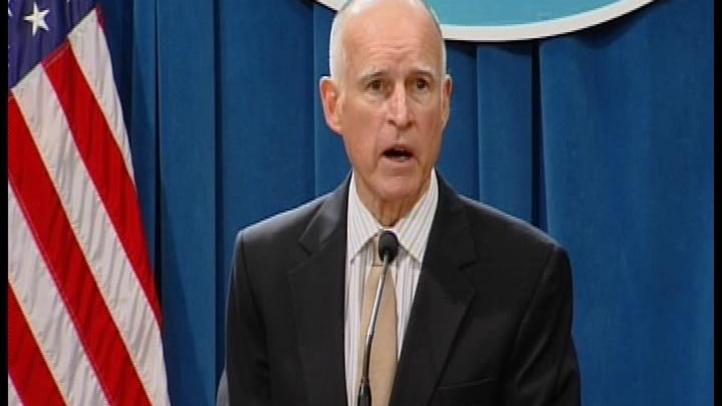 It was a major narrative during the 2010 campaign, as Jerry Brown sought an historic return to the governor's office he left 28 years earlier: he was older and wiser, his campaign said.
Someone who could bring wisdom and institutional knowledge to a term-limited, dysfunctional State Capitol.
"We need someone with an insider's knowledge, but an outsider's mind," Brown said in announcing his run.
He was, in effect, pointing at Arnold Schwarzenegger, who ran as a political outsider, feuded with both parties, and left the state's fiscal situation in worse shape than he found it.
And now, a year into the job?
Brown insists he finds the job "exhilarating and exciting." He declined to award himself a grade for 2011. Voters will get that chance in 2012.
Here's an analysis of the grades others assigned to Brown
Brown acknowledged, in a meeting with Capitol reporters on Tuesday, that he over-estimated his ability to overcome partisan gridlock in 2011. Yes, the Capitol is a far different place from the 1970's, when there was actual collegiality.
"I learned that the Republicans can't vote for a tax, cannot vote to give the people a vote on the taxes," Brown replied when asked what he had learned during the past year.
Brown spent the first half of the past year courting GOP members in a failed effort to put together votes for an election on a package of temporary taxes. Now, he says, he's done with that.
Instead, he's talking with business and labor groups and raising money, intending to bypass the legislature he once thought he could cajole, to place a tax plan on next November's ballot. That plan would raise about $6 billion, which would offset deeper spending cuts to education and social service programs.
But for that to succeed, Brown knows he needs to clear the field. In other words, convince other groups to abandon their own plans to put tax measures on the ballot.
"You want them simple," Brown said of elections, knowing that voters are likely to turn down a complex and lengthy series of options.
Brown believes voters will be more open to taxes if they see progress in other areas, such as scaling back public employee pension costs.
But it's a tricky political proposition. Labor is promising to fight big changes in the retirement system, at the same time Brown is seeking union support for his tax plan.
Let us know what you think. Comment below, send us your thoughts via Twitter @PropZero or add your com