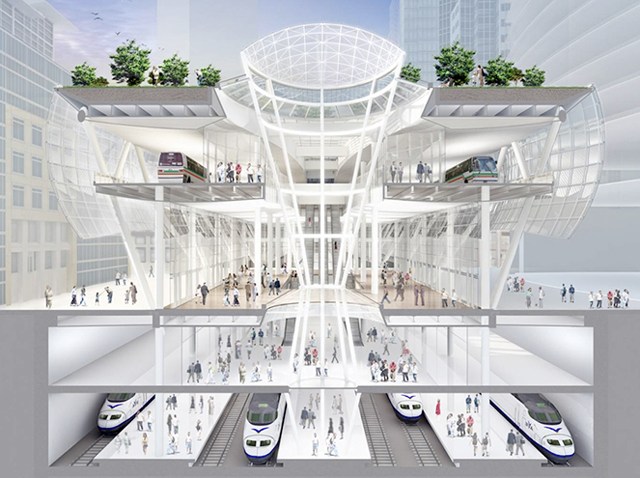 House Speaker Nancy Pelosi, U.S. Sen. Barbara Boxer and a phalanx of federal, state and local politicians have broken ground on San Francisco's new $4 billion public transit hub.

The groundbreaking Wednesday marked the beginning of construction on the terminal. Other politicians present included U.S. Secretary of Transportation Ray LaHood and San Francisco Mayor Gavin Newsom.

"In breaking ground on the Transbay Transit Center today, we are laying the first building blocks of a new 'Grand Central Station of the West,' connecting cities and communities throughout the region and across the state," Pelosi said.

The planned 1 million-square-foot bus and train station will serve as the northern end of California's planned high-speed rail service between San Francisco and Los Angeles.

Plans also call for the construction of the tallest skyscraper on the West Coast above the transit center. Funding for the first phase of the project includes $400 million in federal stimulus money.
Copyright AP - Associated Press