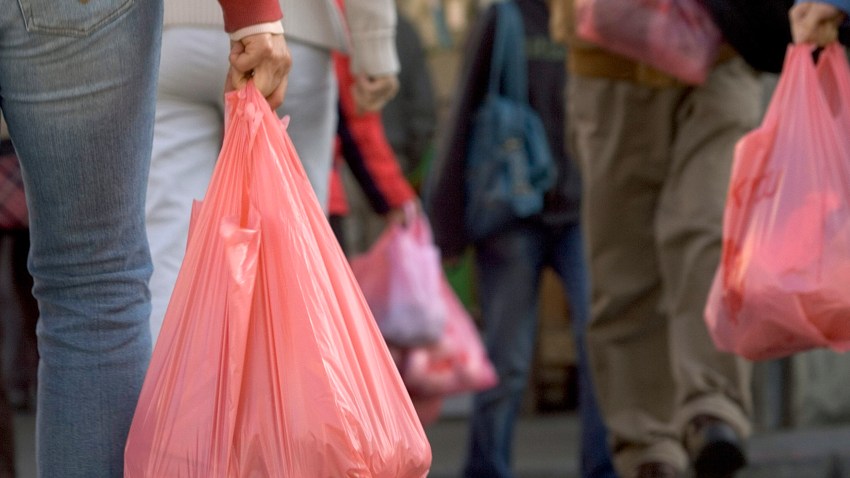 California could become the first state in the nation to slap a ban on one-time use disposable plastic bags in stores.

The move got a big boost Tuesday with word that the California Grocers Association is now backing the bill. A key vote is now pending before the week's end. If signed into law, all plastic, and most paper, bags would be banned from grocery, convenience and liquor stores.

"Under this bill, if shoppers forget their reusable bags, they will be able to purchase a recycled paper bag made of 40 percent post-consumer material for a reasonable cost," Assemblywoman Julia Brownley (D-Santa Monica), said.

Ronald Fong from the California Grocers Association acknowledges that costs of bill are unknown.

"No projections, first in the nation statewide bill," Fong said, "so there's no precedent for any facts and figures."

The plastic industry is fighting the bill. But some shoppers say it encourages reusable bags and would reduce litter that's been blamed for harming marine life.

The California Taxpayers' Association is among the groups that oppose the ban, saying the bags are convenient and should not be scrapped.
This article originally appeared on KCRA.com