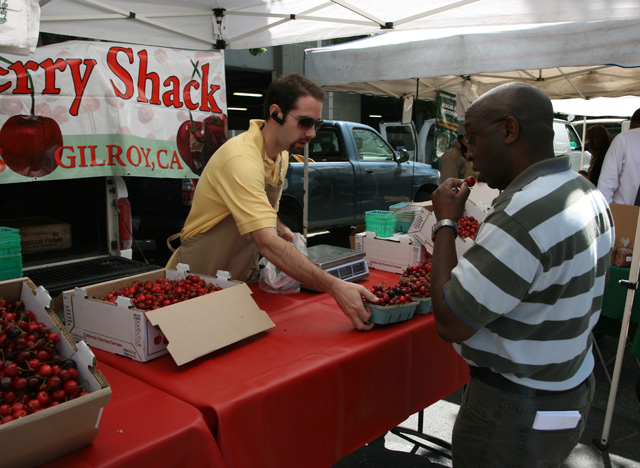 Breaking down some numbers a la the Harper's Index, the New York Times takes a look at some of the math behind local farmer's markets.

For instance, a farmer on average earns 56 cents to the dollar on crops sold direct to customers, but only 30 cents when selling wholesale -- a profit margin difference of 86 percent.

And with an explosion in such markets in the last thirty years -- from 12 in 1979 to 540 now, just in the Bay Area, there are more opportunities than ever to sell direct.

At the Ferry Plaza Farmer's market, farms are on average only 100 miles from San Francisco, while the Berkeley farmer's market is unanimously organic on Thursday.

It's enough to make someone want to ditch work, grab a string bag, and see who's in town peddling produce today, even if it is raining.

Jackson West grew up eating from local producers, including his mom's homegrown vegetables.
Copyright FREEL - NBC Local Media