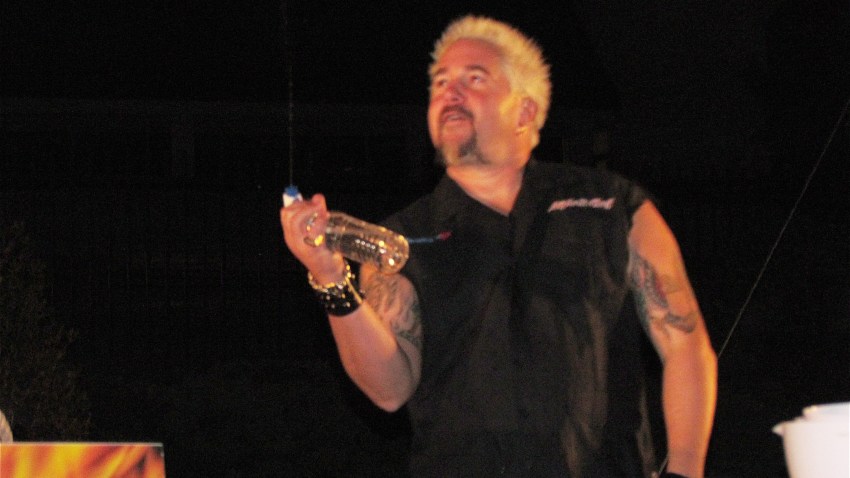 Dublin is the place to be. At least if you believe Guy Fieri knows what he is talking about.

The celebrity chef is opening a new outpost for his Johnny Garlic's restaurant in the small East Bay city, according to the CoCo Times.

Fieri, the host of "Diners, Drive-ins and Dives," will open his latest restaurant in the Hacienda Crossings shopping center just off the 580 and near the Dublin Bart station.

The bleached blond chef already has three Northern California restaurants in Santa Rosa, Roseville and Windsor. Fieri's restaurant will replace Fuzio's, which closed down earlier.
Hacienda Crossings is home to an IMAX Theatre, Jamba Juice, Starbucks, Best Buy and several other shops and restaurants.