A Hanukkah miracle has occurred between a menorah maker in Massachusetts and a group of Chabad Jews in San Francisco.
After Yochanon "Mitch" Bogart, who studied physics at MIT and also happens to be a menorah maker extraordinaire, heard that a 6-foot, 100-pound brass menorah had been stolen from Washington Square Park over the Christmas weekend, he knew he had to take action.
And so, he sent Rabbi Peretz and Miryum Mochkin, who oversee the Chabad of North Beach in San Francisco, a new, wooden menorah overnight. He said he spent about $300 on FedEx, and valued the menorah, handcrafted out of fir, to be about $700.
But he was focused neither on the price, nor the effort of the mitzvah — a good deed. The menorah landed at the doorsteps of the Columbus Avenue Chabad house Wednesday morning, where the Mochkin brood quickly put it together. Chabad is a Hasidic Jewish organization with houses and chapters all over the world.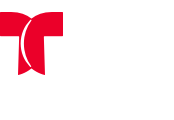 "I just knew this was meant for them," Bogart told NBC Bay Area in a Skype interview Wednesday morning. "Never underestimate the power of individuals. One individual can have a tremendous effect. I feel very connected with the people of San Francisco."
Bogart said a business partner of his alerted him to the fact that the Mochkin's brass menorah was stolen either Saturday or Sunday from the park.
"They really feel bad that this was stolen from them," Bogart said. "They would like to have a beautiful 6-foot menorah and there are four days left. It looks like they want it, I want to give it, so we're all happy."
Police say that it's possible the thieves wanted the Jewish symbol of Hanukkah to sell the brass candelabra sticks for the metal. As of Wednesday, no suspect has been arrested. Bogart started Menorahs to Go as a side business and is an inventor and CEO of Rampage LLC, which specializes in digital printing.
This year, Bogart made 15 menorahs to sell, and had three left. He gave two to his sons, who are both rabbis. And the last remaining one? Well, that's the one he shipped to San Francisco.
As for the Mochkins, they're thrilled to have received such a nice Hanukkah present. (Although they say they're going to light the new one and then take it back in the house.)
"For him to just stop whatever he was doing and get this menorah over to us, a big thank you not just from us and our children, but also from our community and from our city," Miryum Mochkin said.
Since their menorah was stolen, the family has hosted a public party in the park, with dozens of people coming to light their own menorahs on a picnic table. On Wednesday night, they are hosting a pre-planned Hanukkah party and menorah lighting at Ghiradelli Square.
"I think this year the Hanukkah story came alive in a whole new way," said Rabbi Peretz Mochkin. "This adds to the idea that every situation spins to something positive."
The grateful Mochkins plan to light the new menorah on Friday before sundown and on New Year's Eve, the last night of the eight-day festival of lights.
"The miracle is in the message of the menorah," Miryum Mochkin said. "The light is an added ripple effect, to respond to hate with light. This Hanukkah miracle is that this was such a kind, generous act."