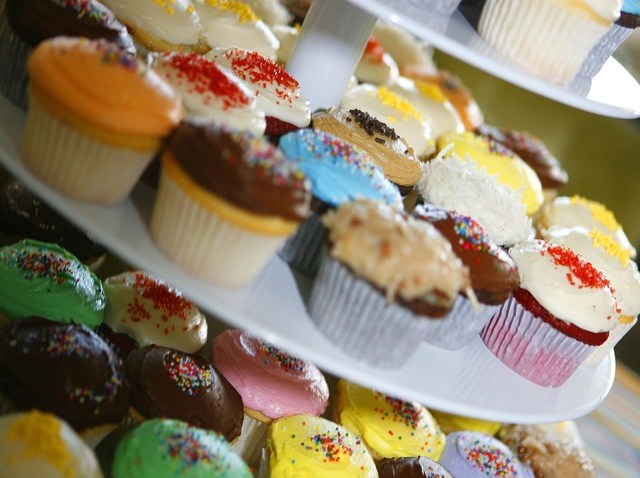 Got a sweet tooth? Head over to Justin Herman Plaza in San Francisco today where you'll have the option of not just one, but two mobile cupcake dispensaries.

The Sprinkles van is making it's first stop for a food drive at the plaza. Don't want one of their delicious treats, or just can't get enough of something yummy? No worries.

Our friends at Eater tell us there's another bakery on wheels of a sort just steps away -- Kara's Cupcake truck.

We're not sure how different the cupcakes taste but the rigs they're riding in and are serving from are pretty darn hard to tell apart.