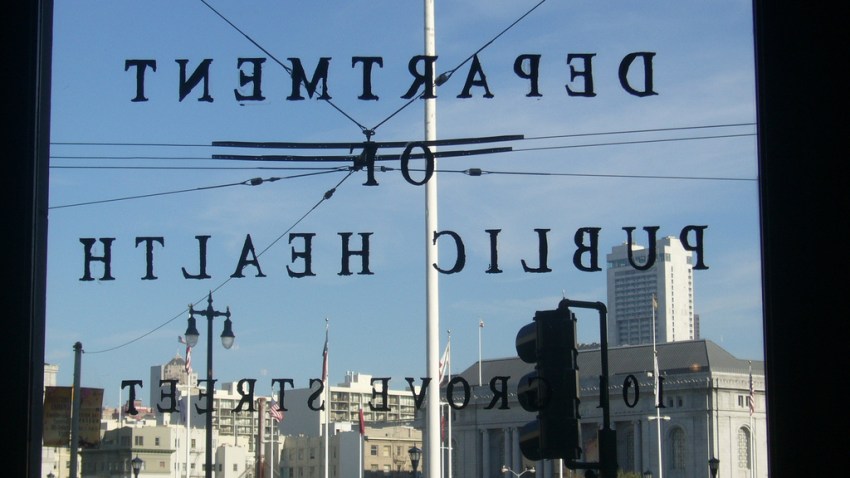 Imagine as coded chatter squelches forth on public Twitter frequencies to arrange a hasty dead drop by foodies in tricked-out hybrids careening around the tight corners of Laurel Heights on the way to the Mission, tires screeching, pursued by jackbooted health inspectors hell bent on confiscating their wild mushrooms and home brewed (root) beer -- all to the soundtrack of an ironic, uptempo, post-punkabilly soundtrack.
With banjos.

Sadly, that's not exactly what happened at the "Underground Farmer's Market" held last weekend.
The frisson of outlaw danger that you enjoy in buying homemade sarsaparilla turns out to be closer to the getting a parking ticket on the transgressive scale, nowhere near the moonshine-fueled midnight chases between backwoods distillers smuggling hooch from the Appalachian Hills with revenue men nipping at their bumpers.

Not that there wasn't at least a little bit of outrage -- outrage! -- after a friendly visit from the good people at San Francisco's Department of Public Health.

Dropping by a well-publicized "underground" event, DPH officials offered suggestions on how the organizers might get their act together and operate like professionals.

ForageSF's Iso Rabins, who put the event together, said DPH personnel told him they were alerted by a competitor at one of those lame farmer's markets that follows federal, state and local laws regulating the production, distribution and sale of foodstuffs.

An angry and confused Rabins demanded to know who "RATTED US OUT" in his aftermarket blog post:
I'd like to know who did it. I'd like to have a conversation with them. If they had concerns about the market, they should have come to me. We could have discussed ways to make it better, they could have helped rather than sicking the hounds on us. Bastards.
Only when individuals can sell empanadas without interference from the "legit" farmer's market mafia and their bagmen on the public payroll will America ever truly be free.

Photo by Flickr user kafka4prez.

Jackson West is sure the food was delicious, but shouldn't dorm-room libertarians know that the first rule of underground farmer's markets is never talk about underground farmer's market?
Copyright FREEL - NBC Local Media