A recent dry spell in the Bay Area ended Wednesday with a storm that brought heavy rain and strong gusts to the region.
High gusts sparked a Wind Advisory for parts of the Bay Area that was lifted at 7 p.m. The heavy wind also toppled trees throughout the region.
PG&E late Wednesday reported several power outages due to the weather:
200 customers were without power in the North Bay
2,365 customers in the South Bay were without power
780 customers without service in the East Bay
230 customers in the Peninsula were without power
80 customers without power in San Francisco
There was no estimated time for restoration, according to PG&E.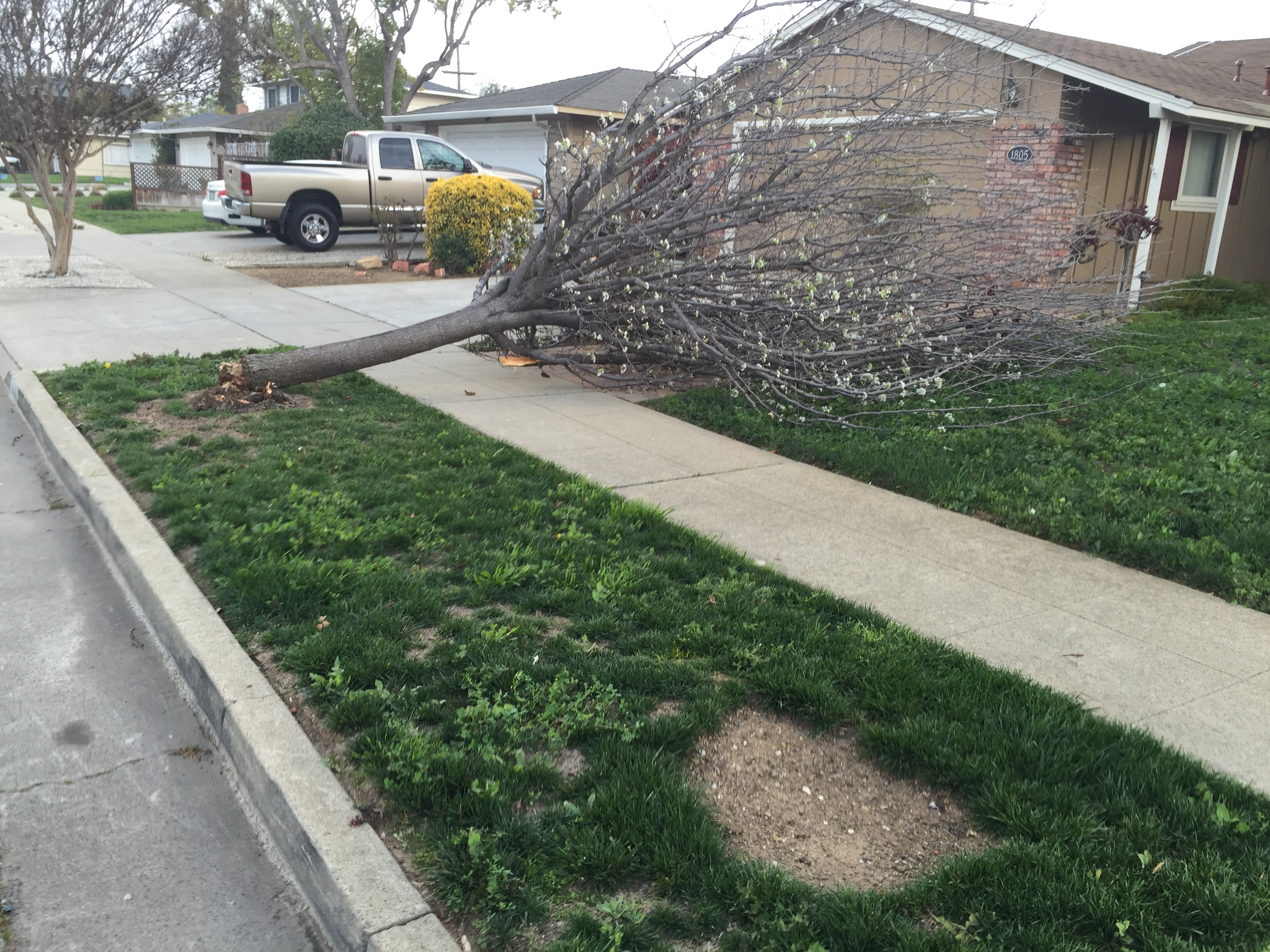 The storm also prompted cancellations and delays at San Francisco International Airport.
SFO officials said at least 70 cancellations were reported at the airport.
Earlier in the day, a fallen tree on a BART trackway temporarily halted service between Union City and Fremont.
Thursday's forecast will be mostly cloudy with a chance of showers. Highs will be in the lower 60s, and southwest winds could reach to 10 to 20 mph.
A secondary, smaller weather system will then pass through the North Bay on Friday, bringing a chance of light rain to the area, according to the National Weather Service.
Bay City News contributed to this report.