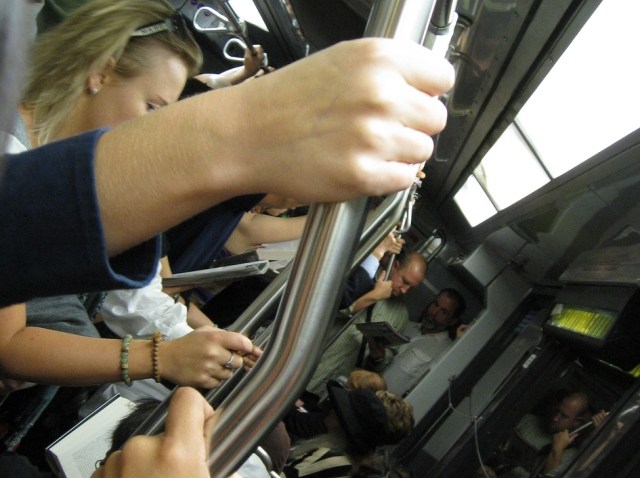 New Year's Eve revelers in San Francisco will be able to get around the City for free on Muni trains and buses, the city's Municipal Transportation Agency announced today.

For the 10th consecutive year, free transportation will be available between 8 p.m. New Year's Eve and 6 a.m. New Year's Day.

Muni will also extend metro service between the Embarcadero and West Portal stations until 4 a.m. and will run extra buses on the Muni Owl lines between 1 a.m. and 5 a.m.

The SFMTA is also reminding drivers to expect delays due to the city-sponsored fireworks show south of the Ferry Building on the Embarcadero.

For those looking to depart the city after New Year's Eve, Caltrain's final train will leave from the Fourth and King streets station at 2:15 a.m. Friday. Caltrain and Samtrans service will be free after 11 p.m. Wednesday.

BART will provide additional service and stations will remain open until about 3 a.m. Friday.

In past years, large crowds attending the downtown fireworks show have caused overcrowding at the Embarcadero BART station.

As a result, BART trains on the Pittsburg/Bay Point and Richmond lines will not stop at the Embarcadero station beginning at 8 p.m. on New Year's Eve. People wishing to go to the fireworks show on those lines will have to get off at the Montgomery station, according to BART officials.

Trains on the Dublin/Pleasanton and Fremont lines will stop at the Embarcadero station, but not at the Montgomery station.

Trains headed to Millbrae, SFO or Daly City will make all stops in San Francisco on New Year's Eve and into New Year's Day, according to BART officials.

Additional "event" trains will also be standing by to take riders during the busiest time of the night after the fireworks end shortly after midnight.

BART officials recommend that riders buy a round-trip ticket before starting a trip to avoid lines at ticket machines on the way home. The agency is not selling "flash pass" tickets this year; those may have contributed to the overcrowding at downtown San Francisco stations.
Bay City News