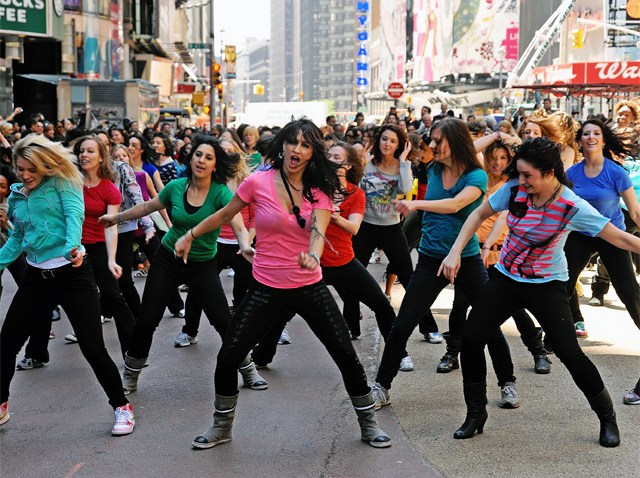 Get ready to dance. A Bay Area group is on the lookout for a few good flash mobbers.
Bay Area Flash Mob is offering free lessons from now until March 18, according to the San Francisco Examiner. The group is looking for people to take part in a flash mob performed to the Janet Jackson hit "Rhythm Nation".
Bay Area Flash Mob formed three years ago when a group of people got together to take part in a worldwide, simultaneous performance of Michael Jackson's "Thriller".
Since then they have performed dances from a variety of artists including Madonna, Lady Gaga and Janet Jackson.
Lessons are 7 to 9 p.m. Wednesdays and 4 to 6 p.m. Sundays at Studio Garcia in San Francisco. They are free.