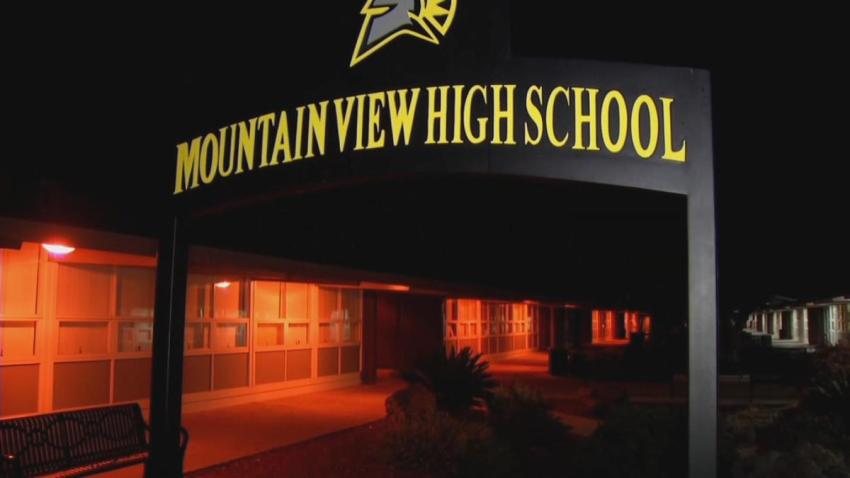 A Mountain View High School teacher returned to work Monday after he was placed on paid administrative leave Thursday afternoon for alleged comparisons between President elect-Donald Trump and Adolf Hitler, as reported in a campus newspaper, but denied by the school district.
The social studies teacher was placed on paid administrative leave Thursday for about the last 90 minutes of the school day for allegedly inappropriate behavior reported by students and a parent, Mountain View Los Altos High School District Superintendent Jeff Harding said.
The teacher was identified in the school's independent student newspaper The Oracle as Frank Navarro, who said in an article that he was placed on leave for allegedly making comparisons between Trump and Hitler.
Navarro said that he never told his students Trump and Hitler were the same, according to the article.
Harding disputed the newspaper's report that the teacher was temporarily taken off the job for a historical comparison between Trump and Hitler.
District staff who investigated the alleged inappropriate behavior didn't find enough evidence against the teacher and determined his classroom was a "logically safe environment," Harding said.
The district informed the teacher on Saturday that he was allowed to return on Monday, according to Harding.
Teachers have been encouraged to have classroom discussions about the presidential election results that have led to mixed reactions from students, Harding said.
"Emotions are running high as a result of the election, and teachers are doing their best to help students process the results," Harding said.
The story led to a Change.org petition addressed to the school's Principal David Grissom that sought the high school's administrators to end Navarro's leave and apologize for trying to intimidate the teacher. The page had gathered more than 35,000 supporters as of Monday night.
Navarro didn't immediately return requests for comment Monday.