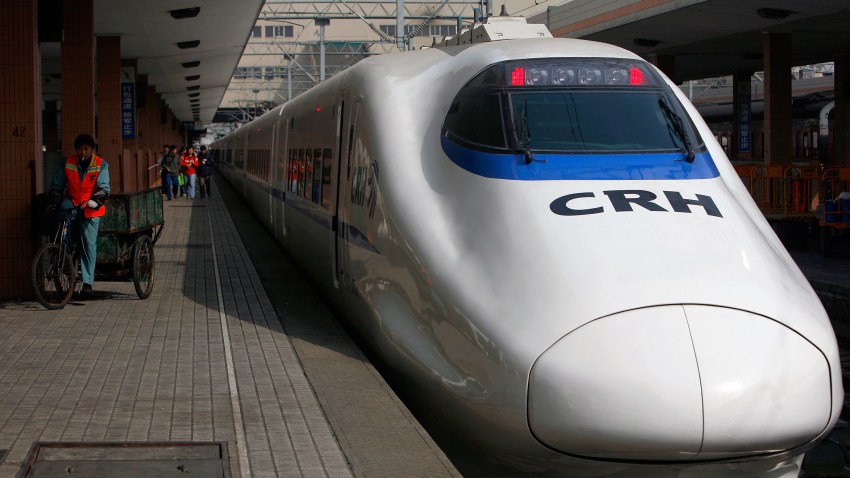 High speed rail is all about speed, but the project has been going at a snail's pace by all accounts.
California voters will get a rare glimpse at the planning stage of the project today in San Jose.
A new report on the state's voter-approved rail network joining California's largest cities will be released in San Jose. The meeting will focus on the San Francisco to San Jose section of the project.

It's expected to give new details as to how seriously the California High-Speed Rail Authority is considering such controversial topics as the location of the San Francisco terminal and how it plans to navigate the route along the peninsula.

Objections have been raised to a train that doesn't run underground through wealthy peninsula communities, including Palo Alto, Atherton and Menlo Park.
California voters approved a $9.95 billion bond to fund a high speed bullet train a couple of years ago. People instructed in how that money has been spent and will be spent have been eagerly awaiting the meeting to see what the leaders have been doing these past months.

The Peninsula Cities Consortium is campaigning for a tunnel, with CHSRA saying that while expensive, the tunnel is being seriously considered. Residents are mostly worried about their precious property values being affected by a fast train cutting through town, though one would imagine might actually go up with access to such a fast and convenient mode of transportation nearby.

Menlo Park has gone so far as to hire a full-time lobbyist and budgeted for technical help to influence CHSRA decisions and parse reports like the one scheduled for Thursday.

The CHSRA is saying that no decisions are final, and the report just represents another step towards completing the environmental impact report, which is scheduled to be completed by next year.
Groundbreaking would not begin until 2012 at the earliest. The first time you could buy a ticket to ride between the City and Southern California is 2020.