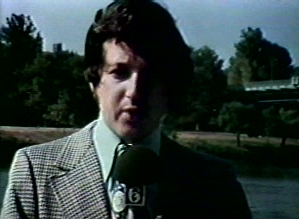 Police are seeking three people connected to a burglary at a Hillsborough home Wednesday afternoon.
The burglary occurred sometime between Noon and 1:45 p.m. at a home in the 800 block of Darrell Road, according to Hillsborough police.
Two suspects entered the home by breaking a rear window. Once inside, the pair ransacked the home, stealing numerous electronics, police said.
A neighbor's surveillance video was able to capture images of the two suspects as they were leaving the home and getting into a car being driven by a third suspect, according to police.
As the two suspects were leaving the house, one was seen talking on a cellphone. Detectives believe he was calling the third suspect who was driving the vehicle, police said.
The two suspects who entered the home are both described as white of Hispanic men. The pair had dark, medium length hair and both were wearing black shorts, white T-shirts and white shoes.
A third suspect was driving a black, 3 series BMW. The vehicle may have a front driver's side daytime running light that is not functioning, according to police.
The vehicle was last seen heading northbound on Darrell Road, police said.
Police have released surveillance video of the suspects.
Residents who live in the area and have a surveillance system are encouraged to share the footage with police. Additionally, anyone with information about the burglary or the suspects is asked to contact Hillsborough police at (650) 375-7470.
Copyright BAYCN - Bay City News