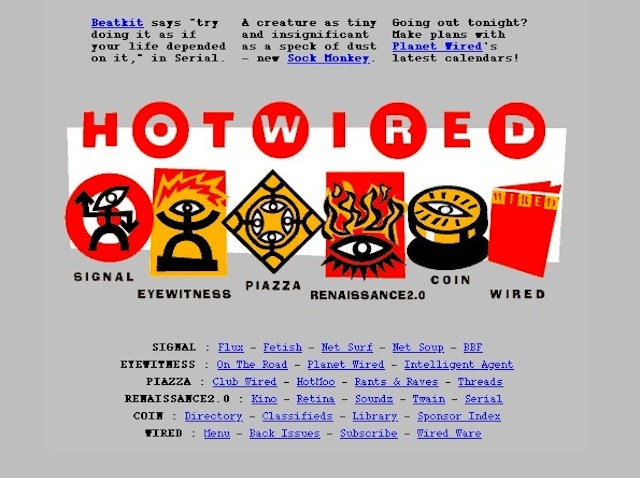 Ah, memories of a bygone era: a new website seeks to document the dot-com boom -- and bust -- of the 1990s.
DotcomArchive is asking dot-boomers to come forward and tell their tales of the Internet gold rush. "Individual recollections may fade," the site says, "what do you want to tell your grandchildren about what you did during this important moment in history?"
Now is a particularly significant time for dotcom memories: it was 25 years ago that the first dotcom was registered, and ten years since the Nasdaq tanked.
One dot-commer who may not be so eager to talk: conservative gubernatorial candidate Meg Whitman, who came under fire for a shady stock-option technique involving Goldman Sachs and eBay. Whitman made $1.78 million before her tactic was made illegal in 2003.
Whitman may be an easy target, but other dot-com superstars may be harder to track down. MIA: pop-culture e-zine Feed Magazine, boo.com (after spending $135 million in just 18 months), and Kozmo.com, the Netflix of meatspace.
Your grandchildren may not care for your lengthy recounting of foosball tournaments, tales of ripping CDs to share over some new thing called "Napster," or your archive of Hotwired.com's truly garish graphic design. But if you were present for a dotcom's birth and inevitable decline, DotcomArchive can't wait to interview you.
Copyright FREEL - NBC Local Media