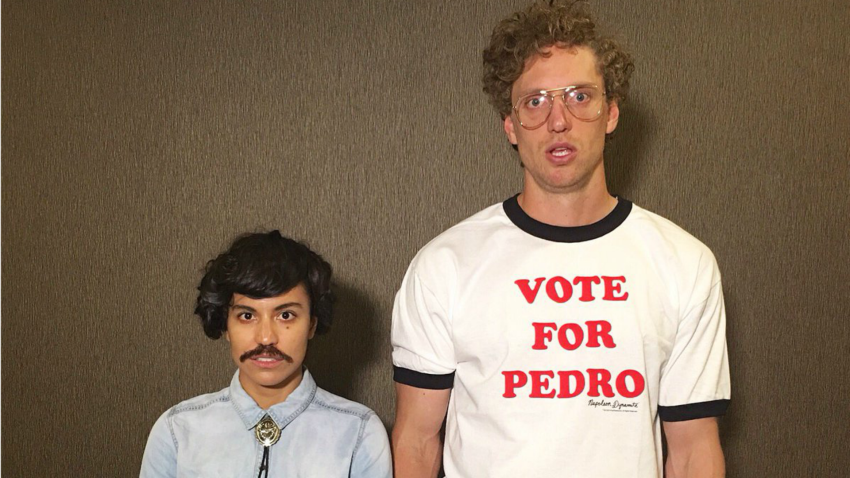 San Francisco Giants' outfielder Hunter Pence may have a calling in the acting business once his time on the diamond is up.
The eccentric and crazy-haired ballplayer tapped into his inner Napoleon Dynamite this Halloween and dawned a "Vote for Pedro" t-shirt, wire-rimmed glasses and black moon boots. Pence capped his impressive display by busting his Napoleon-like dance moves while rocking out to Jamiroquai's single "Canned Heat."
Pence's soon-to-be-wife Alexis Cozombolidis even chipped in and sported a costume mimicking Napoleon's best friend Pedro.
In a true tribute to the 2004 comedy and the film's array of memorable lines, Pence captioned his Instagram post "Girls only want boyfriends who have great skills!"
Pence certainly put his skills on full display. The video amassed over 123,000 views as of Tuesday afternoon and that number continues to climb.
And yes, according to Twitter, it appears as though the 33-year-old Giant shaved his scraggly beard for the occassion.