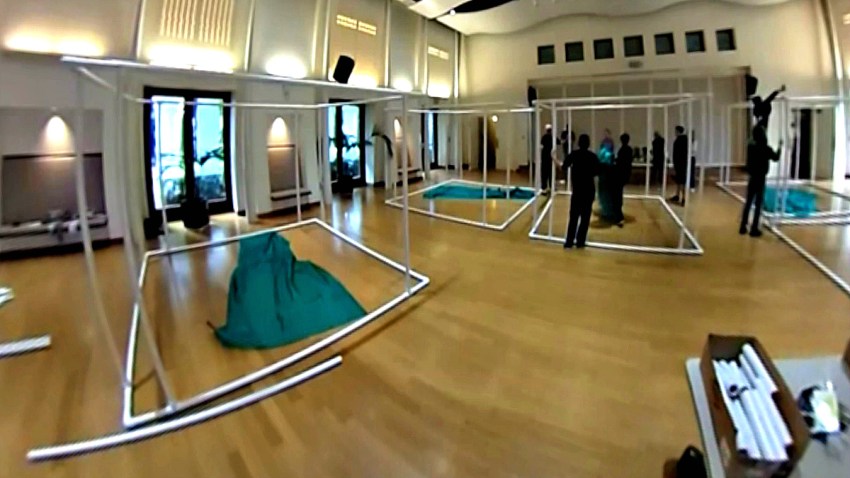 Slick roads and rain pounding down on the concrete Sunday morning didn't keep a community of families and individuals from gathering at the Peninsula Temple Sholom to set up huts ahead of the week-long observance of Sukkot, also referred to as the "Feast of Tabernacles."
A sukkah is a raised hut, where those observing the Jewish celebration are encouraged to dine and gather together.
The tradition reflects on religious passages referencing the 40 years Jews spent traveling in the Sinai Desert and residing in temporary huts.
At the Peninsula Temple Sholom, Rabbi Molly Plotnik said the children also decorate the inside of each hut to reflect a different country and its unique practices observing Sukkot.
Familes gather at Peninsula Temple Sholom Sunday to raise six sukkot, or temporary huts, ahead of week-long celebrations. (October 16, 2016) - Spherical Image - RICOH THETA
As part of the observance, many services in the Bay Area encourage their congregations to invite neighbors and friends to attend and participate in the celebrations.
For those that have never built a sukkah and are in Redwood City, volunteers at one congregation are traveling the area to help families set up a sukkah at their home.
The week-long celebrations go through Sunday, October 23.