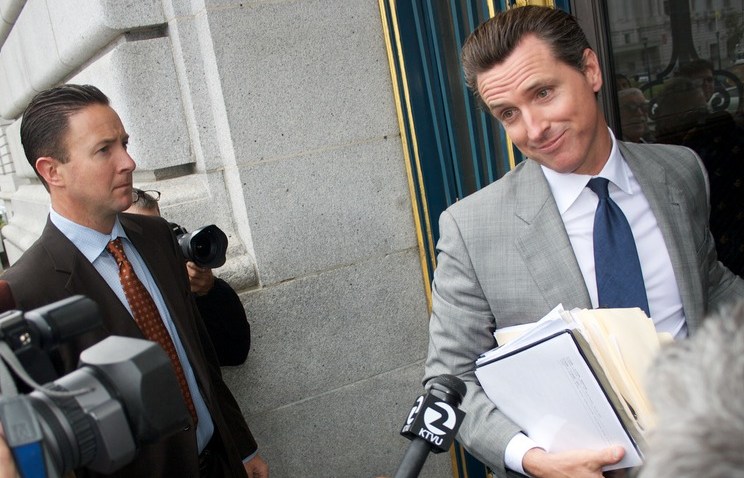 The closing of a little sandwich shop that could could end up being a thorn in San Francisco Mayor Gavin Newsom's run to Sacramento.

Ike's Place was forced to close in the City last month because of neighbor complaints about noise, trash and too many delicious smells coming from the sandwich shop's kitchen. Ike's has since reopened in the City.

What seemed to be an only in San Francisco story -- a successful small business that employed 47 people -- being forced to shut down because of NIMBY complaints has turned into a campaign issue.

It seems Newsom's opponent of lieutenant governor, Republican Abel Maldonado, liked Ike's. And Ike's likes Maldonado.

The incumbent lieutenant governor is using the closure of Ike's Place as an example of one of Newsom's failures as mayor, according to Scott James of the Bay Citizen.

"Mayor Newsom did not care," Maldonado campaign manager Brandon Gesicki told the Citizen. "He had the ability and power to keep the business open and he didn't."

Newsom's people call the claim "ludicrous."

And while Maldonado may be using Ike's for politics, the sandwich shop's owner, Ike Shehadeh, says the current lieutenant governor visited the shop last month as it was closing and asked if he could rail against Newsom for the closure.

"I said yes," Shehadeh said. "What happened to me has already happened to me."