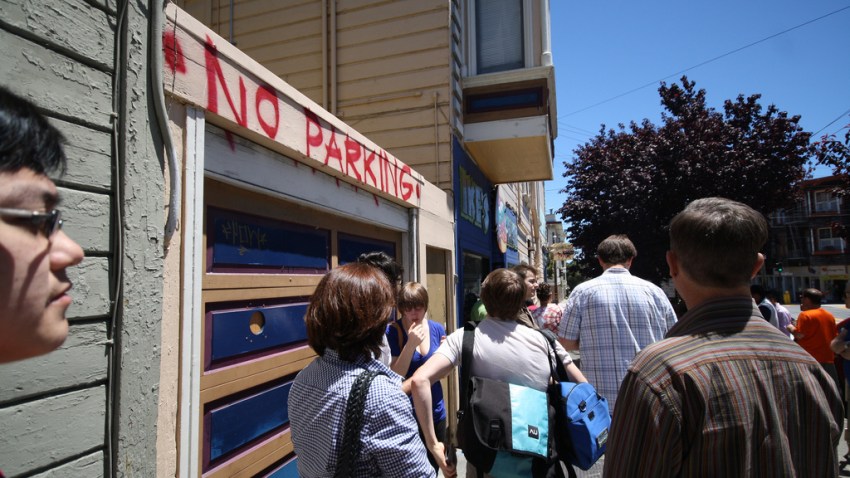 First Ike's got evicted on a technical glitch and now another oversight might save the notorious San Francisco sandwich shop.

The on again off again relationship between the City and Ike's Place in the Castro is on again -- for the time being.

Over the years the small restaurant has developed a cult following willing to line the block for hours just to taste one of owner Ike Shehadeh's tasty sandwiches. But the secret to Shehadeh's success was also his demise.

Neighbors complained about the long lines, the trash and noise they brought with them and the smell of sandwiches being prepared overtaking their apartments.

Earlier this month, a judge ordered the San Francisco County Sheriff's Office to evict Ike's on Aug. 26. because the shop only had a permit to operate as a coffee shop and not as a full on restaurant.

But the order could not go through as planned after all.

"They evicted me, they evicted my mother but they didn't evict Ike's Place. How does that work? Well it's a corporation," Shehadeh told ABC 7.

Turns out the eviction order was for Ike and his mother but not actually for Ike's Place. The mistake gives Ike's at least a couple of days to campaign for his cause. His detractors have 48 hours to file new papers.

Until then Ike's can continue to sell sandwiches and listen to offers come in from other cities.