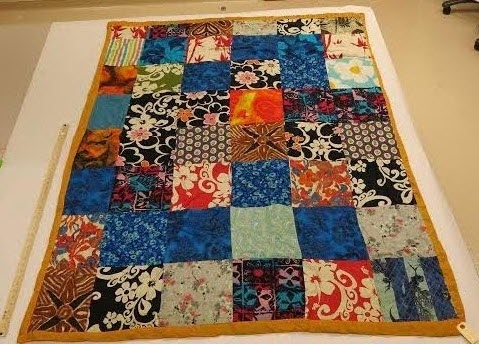 It was something she was excited about - a 2:45 p.m. optometrist appointment to get fitted for new contacts. But Cathy Zimmer never showed up.

She was last seen at San Jose State University on March 8, 1989. The 38-year-old mother of two was taking business courses, hoping to better her life. She almost always parked at the 10th Street garage, but that's not where she was found.

"Cathy's body was found in her vehicle at the San Jose Airport," said Ted Kajani, a Santa Clara County deputy district attorney who leads the Cold Case Unit. "She was strangled to death and covering her body was a large quilt."

That quilt is what has catapulted this nearly 25-year-old case back into the headlines.

"Friends and family were asked if they recognized this quilt. No one recognized it," Kajani said. "Very distinctive looking quilt, mostly likely handmade with many different tiles, and if somebody who maybe has this kind of hobby or was in the neighborhood, if anybody recognizes this quilt, we need them to call us."

Debi Lawrence, who was 14 when her mother died, is hoping the public responds. She said she has had a thousand questions since the day she got the news – questions that have gone unanswered for a quarter-century now.

"Everyday. Everyday I think about it," Lawrence said, tears welling up in her eyes.

It's the first time she's opened up so publicly about what happened to her mother.

"The loss. Not having her everyday to ask question about things I'm going through, everything from high school to all those things with boys, and schoolwork, and how to prepare for college," she said.

Lawrence added the worst part has been the thought that the person or people, behind what police have ruled a homicide, remain free, "still going on their merry way in life."

Now a mother of two, herself, Lawrence said the pain doesn't lessen as time passes. In fact, it grows. She is hoping justice will soon be served.

"It's not going to bring her back, but at the end of the day, it matters to us."

Santa Clara County investigators encourage anyone with any information to contact Michael Brown, criminal investigator, at 408-808-3760.