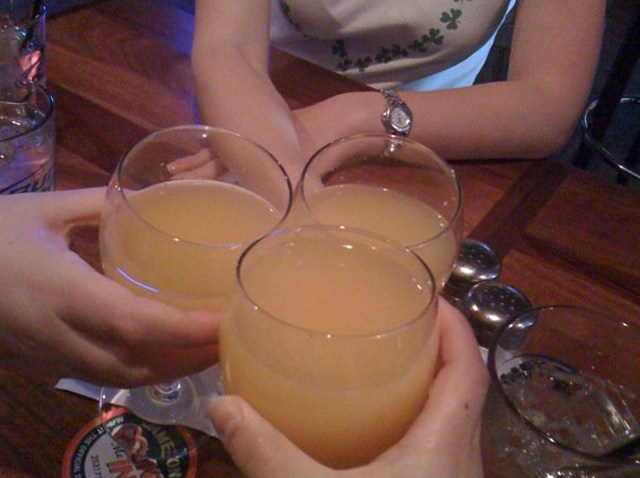 My new favorite weekend morning hangout may just be Nickie's in San Francisco's lower Haight.

The Irish bar serves up bottomless Mimosas for just $8 with breakfast. It's a relaxed pub where you can hear the occasional Irish accent if you feel like eavesdropping on a few of the bartenders and patrons.

The bar is clean and not too crowded. One bartender tells me they started the mimosa special for football season, but just kept it alive. There were less than a few dozen people when we went and the bartender kept the drinks flowing. The breakfast is also delicious, simple, but tasty and affordable.

From what I hear the place can get packed at night with a pretty lively lineup that includes and 80s nights on Fridays. I plan to check that out soon.

DOIN' IT WELL:

Get there at 10 a.m. on Saturday or Sunday mornings and stay through until the deal ends at 2 p.m. It doesn't get too crowded and there are plenty of big screen televisions to keep you occupied if your friends are lacking in conversation from a long night out.

There's also a $5 bloody mary if mimosas aren't your style. For breakfast the andouille sausage is a savory alternative to the traditional sausage links. If you're in the mood for something heavier than breakfast try the spicy jambalaya…

Marika Krause produces NBC Bay Area Mornings. She works overnights, so she crams more fun and Bay Area adventures into the weekend than most people do in a week. You can catch her weekly blog right here on NBC Bay Area.