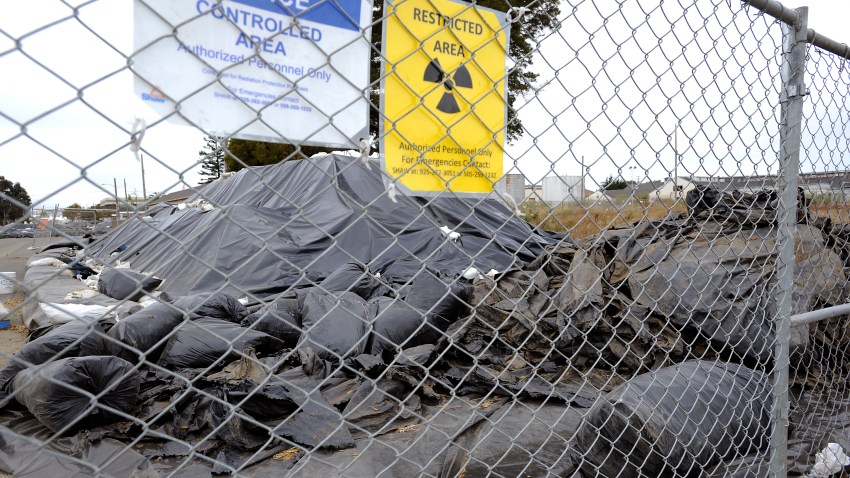 Plans to build an 8,000-unit condominium community on the former Treasure Island Naval Station have moved closer to reality following a judge's rejection of a suit claiming the developers had not adequately studied the project's potential environmental impact.
"We are pleased to have this challenge behind us," said Kofi Bonner, president of homebuilder Lennar Urban, a developer of the project.
In June 2011, the San Francisco Board of Supervisors approved the project, which will also include office space, parks and hotels. Superior Court Judge Teri L. Jackson ruled on Friday that the project's environmental impact report "provides sufficient analysis to intelligently consider the environmental consequences."
Environmental critics previously have said the former military base is on unstable landfill and has been subject to botched cleanups of toxic and radioactive wastes.
The plaintiffs in the case have not decided if they'll appeal. "Obviously, we are disappointed in Judge Jackson's ruling," said Aaron Peskin, former president of the San Francisco Board of Supervisors, who is a plaintiff in the case along with Arc Ecology. "We are consulting with our lawyers to determine whether or not this decision should be appealed."
Treasure Island redevelopment has been a top priority for Mayor Ed Lee, who on Monday announced that he has made progress toward possible financing from the Chinese government thanks to an approval from the state to redevelop the nearby Hunters Point Naval Shipyard.
Housing development projects at Hunters Point and Treasure Island stand to benefit from $1.7 billion in proposed lending from the Chinese government. Including Hunters Point on a list of California projects that continue to qualify for special funding, despite the December 2011 demise of the state's redevelopment agencies, makes the loan to finance both projects more feasible.
"This is an important validation, and I remain hopeful the parties will continue to agree on the terms for the loan and jump-start construction of the Hunters Point Shipyard and Treasure Island projects," said Lee in a statement Monday.
In November, the mayor canceled a planned trip to China to woo the loan, citing the recent shifts in the political landscape there.
Friday's environmental ruling removes another obstacle for the effort.
"We are not surprised by the ruling," said Chris Meany of Wilson Meany, which is one of the partners in the development. "We spent a lot of time, effort and money to ensure that this EIR (environmental impact report) was thorough and exhaustive."
View this story on Bay Citizen
This story was produced by The Bay Citizen, a nonprofit, investigative news sources in the Bay Area and a part of the Center for Investigative Reporting. Learn more at www.baycitizen.org.
Copyright Publish2