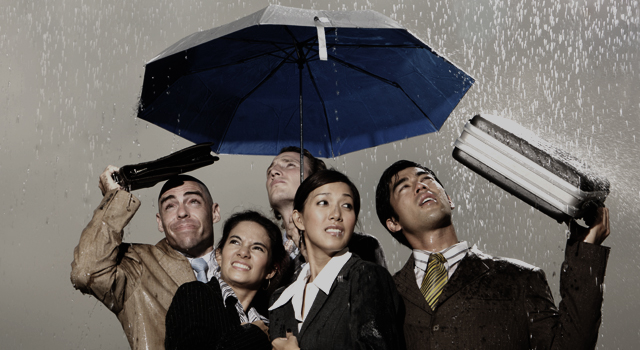 A series of storms that slammed the Bay Area this week is on the way south. As the region cleans up storm debris and toppled trees, our neighbors down the coast are getting ready for another punch.

There will be some rain coming down in the Bay Area Thursday, NBC meteorologist Craig Herrera said, but it won't be as much as we got earlier this week -- about 1/4 inch will come down compared to 1-3 inches that fell just a day before.

But the little bit of rain expected Thursday still presents a threat to areas already saturated.
"It won't take much for those areas to have mudslides," Herrera said. But the gusty winds that brought down trees and power lines have moved toward the Monterey Bay region and further south.

But don't put away the rain gear just yet. There's a new system headed our way that could produce brief thunderstorms and heavy downpours. It's a fast-moving storm but it might also bring lightning and hail, Herrera says.

Snow bunnies should be happy with Mother Nature's recent punch. Snow levels in the Sierra are at a peak and will only continue to rise as this system moves through. There might even be some snow topping Mt. Hamilton in San Jose after Thursday night's rain.

The weekend brings clearer skies but, alas, another round of rain is headed our way Sunday night and into Monday. Ah, the Monday blues.