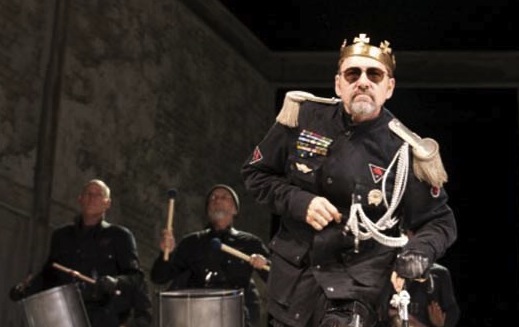 William Shakespeare's "Richard III" is coming to the Curran Theatre in San Francisco.
The show, featuring Kevin Spacey, and directed by Sam Mendes, is one of only two stops in the U.S. - the other being at the BAM in New York.
SHN worked with the Brooklyn Academy of Music, and Lond's Old Vic, to bring th show to the City.
"This is a really big deal for us, and for San Francisco," says Carole Shorenstein Hays. "People will recognize the combination of Spacey and Mendes from American Beauty; now they're interpreting one of Shakespeare's best-known plays for a modern audience. It should be an amazing experience."
Only ten cities in the world are hosting this production.
Tickets for the general public go on sale Friday Aug 19th at 10 a.m. for the October show.
More info can be found at the SHN website.
---