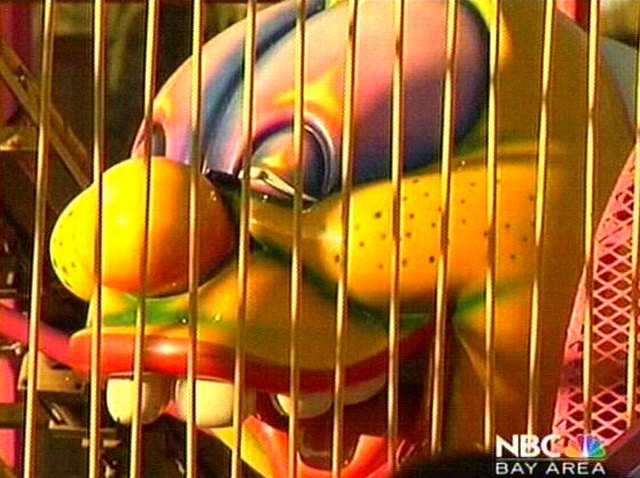 A kiddie roller coaster at the Alameda County Fair was shut down Thursday after a mechanical failure that hurt seven people.

A chain broke on the Wacky Worm ride Thursday afternoon and hit several riders, including five children. Investigators said the master link in one of the chains broke and the dangling chain cause the injuries. One adult and one child were sent to a hospital for minor injuries. The other riders were treated at the scene for minor cuts and briuses.
Investigators say the parts needed to fix the ride are expected to be in today and the ride can be back in action for the busy holiday weekend crowd.

Fair managers say this is the first time in 15 years there has been an incident with a ride.

Last week, a Petaluma County Fair worker's leg was severed when he climbed onto the track of the Wacky Worm ride at that fair. Officials with the fair say that although the rides are similar and have the same name, they are operated by different companies.