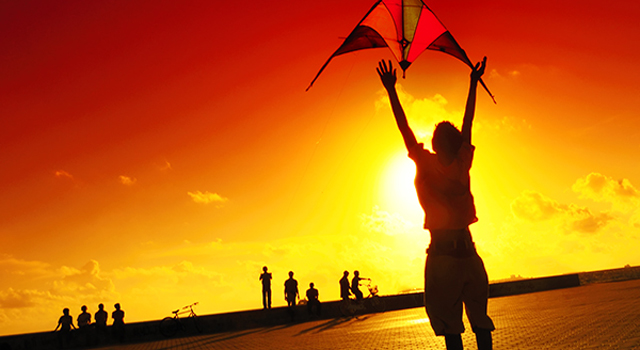 First we got the timeless tale of redemption in the form of 400 pages or of a book. Then the big screen took the images of dusty Kabul streets melding into the Bay Area from our mind and put it right before our eyes. Now "The Kite Runner" comes to the stage in the South Bay.

The San Jose Repertory Theatre will premiere the stage adaptation of Bay Area writer Khaled Hosseini's international best-selling novel, "The Kite Runner" to stage.

The story is told through the lives of two boys growing up in Kabul in the same household, but in two different worlds. Amir is the son of a wealthy businessman while his friend Hassan is the son of Amir's father's servant, a shunned ethnic minority.

The two grow up as best friends until Amir and his father flee the country during the Soviet invasion.

Years later, Amir returns to Afghanistan from the Bay Area to right a past wrong he had done to an old friend.

"When I wrote this book, I thought it would find its niche, most likely among readers who had an interest in the Middle East and Central Asia. I never expected this story to make the impact that it did," Hosseini said. "Over the years, the story has continually confounded my expectations and expanded its readership. Again, I think it had to do with the universality of the themes. No matter where you are born, what language you speak or what religion you practice, there are human experiences that bind us all, and 'The Kite Runner' speaks to those experiences."

The play was adapted by Bay Area resident Matthew Spangler and directed by David Ira Goldstein, artistic director of the Arizona Theatre Company.

"The characters in 'The Kite Runner' all struggle with the most basic of human emotions: love, envy, fear, joy and guilt," said Director David Ira Goldstein. "In Amir's struggles, we all recognize our own failings, and in his redemption, we discover a hopeful way forward."

"The Kite Runner" will runs from March 21 to April 19 at the San Jose Repertory Theatre, 101 Paseo de San Antonio in downtown San Jose.

Tickets are available at the San Jose Rep Box Office.