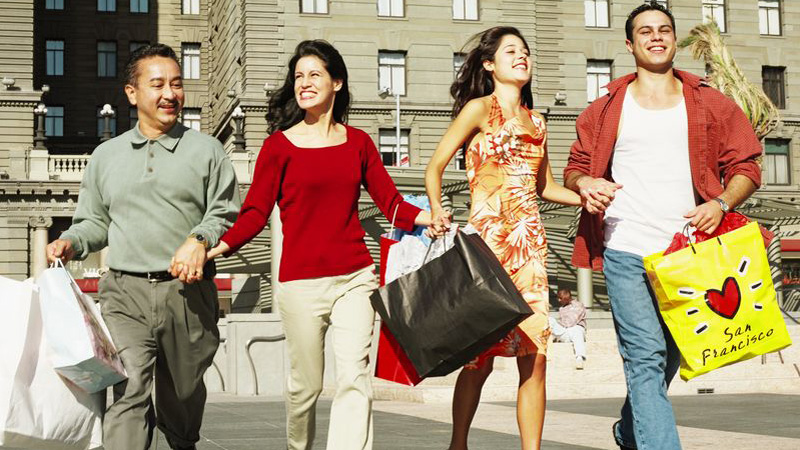 Kohl's does not seem phased by news of a grim economy. The retailer is opening 30 stores in California today, including six in the Bay Area.
The major expansion marks the most openings in one state in a single day for the retailer. A ribbon-cutting ceremony drew large crowds at 7 a.m. at Southland Mall in Hayward, where the department store chain with the price-conscious shopper in mind opened at one of the shuttered Mervyn's store sites. Mervyn's was based in Hayward and folded more than 150 stores last year after fallling on hard economic times.
It was a tough blow to Hayward because hundreds of jobs were lost. But fast forward to today and things are looking up.
Hundreds of people filled out applications Sunday for about 1,000 new positions at five Bay Area cities for the stores opening in Millbrae, Mountain View, Napa, Redwood City, San Rafael and Hayward.
The job fair was one in a series the the retailer began a part of their search to fill the openings. Kohl's provided 150 new jobs in Hayward alone.
Other stores opening in the Bay Area today include: San Rafael, Napa, Millbrae, Mountain View and Redwood City. The store is offering specials on everything from jeans to kitchen goodies to lure in customers for their grand opening.
Hayward's Economic Development Director Sean Brooks says Kohl's will not only bring jobs, but also a multiplier effect. When people shop they also eat, walk and buy gas. Judging by the crowds ready to shop early on opening day, deal-seeking shoppers did not seem phased by news of a grim economy either.