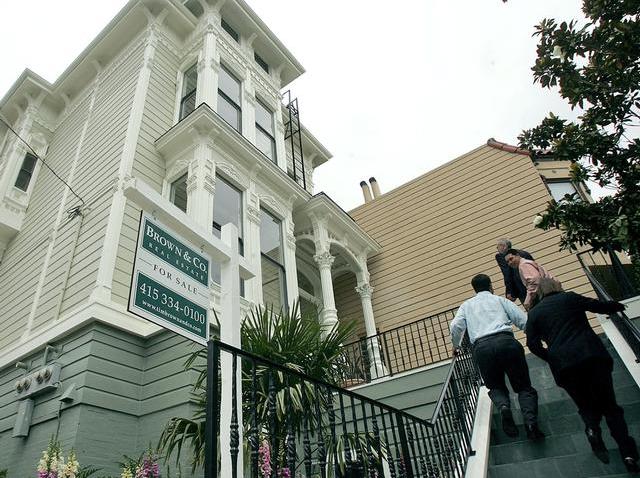 Troubles in the real estate market are being blamed for helping to fuel what was once a rare type of scam -- swindling hopeful tenants out of money by pretending to be a landlord, according to officials.

With a dramatic increase in the number of vacant and foreclosed homes, the number of prospective tenants swindled by scammers posing as landlords has been rising in the past few years, officials said.

It's not clear how many people have been duped out of their deposits. Although the scam is not new, Christine Minnehan, director of legislative advocacy for the Western Center on Law and Poverty, said, "in the past year, they have risen enormously because of all the vacant properties that are so much easier for this kind of scam to operate in."

Because the victims of what's being termed "landlord impersonation" have made their deposits in cash, catching the phony landlords is difficult, according to police.
Some victims are also reluctant to report they've been duped.

"What you have is primarily young, unsuspecting victims who truly believe they're entering into a legitimate rental agreement," said Adam Christianson, sheriff of Stanislaus County. "Before you know it, the real (property manager) shows up and says `Why are you here?' Then they're out on the street, and also out the money for first and last month's rent and deposit."

The growing problem has prompted Assemblywoman Miona Fa to sponsor a bill that would make it a felony charge of grand theft, instead of a misdemeanor, to collect money by pretending to be a landlord.

Under the bill by the San Francisco Democrat, a conviction would result in a maximum of one year in state prison or a $10,000 fine.

Copyright AP - Associated Press