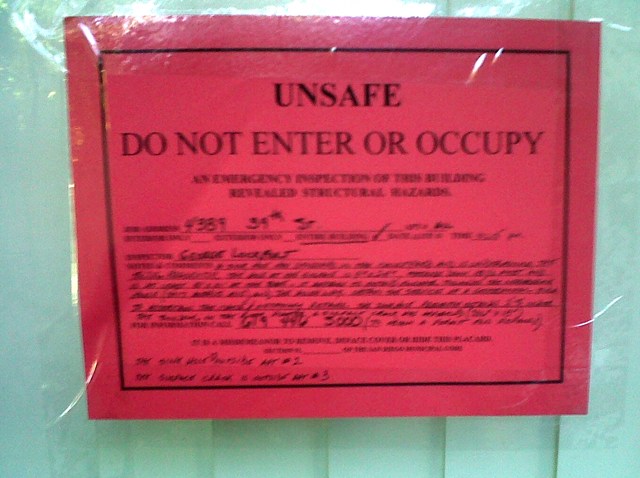 The Hercules city council will consider declaring a local emergency tonight after a large landslide damaged four homes and placed four others in jeopardy according to the San Jose Mercury News.
The homes are on the 200 block of Carson Street. The slide is on the hill behind the homes. Even though it is not raining, the hill is still moving.
Crews will be in the area on Tuesday to try and brace the hillside.
Four of the homes were red-tagged on March 22. Four others were yellow-tagged yesterday.