A woman driving along northbound Interstate 680 in Danville Monday morning died after a large tree toppled onto the roadway, according to the California Highway Patrol.
The roughly 60-foot tree fell near El Cerro Boulevard at about 8:34 a.m., either landing in front of or on top of the woman's vehicle, Brandon Correia with the CHP said.
The woman suffered severe blunt force trauma and was pronounced dead at the scene, according to Correia. Authorities later identified the victim as Lyudmila Beyzer, a doctor at John Muir Medical Center.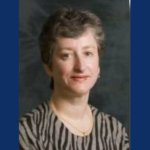 Three right lanes of northbound traffic were closed for multiple hours while crews cleaned up the wreck and removed the tree from the freeway.
All lanes reopened around 12:30 p.m., according to the CHP.