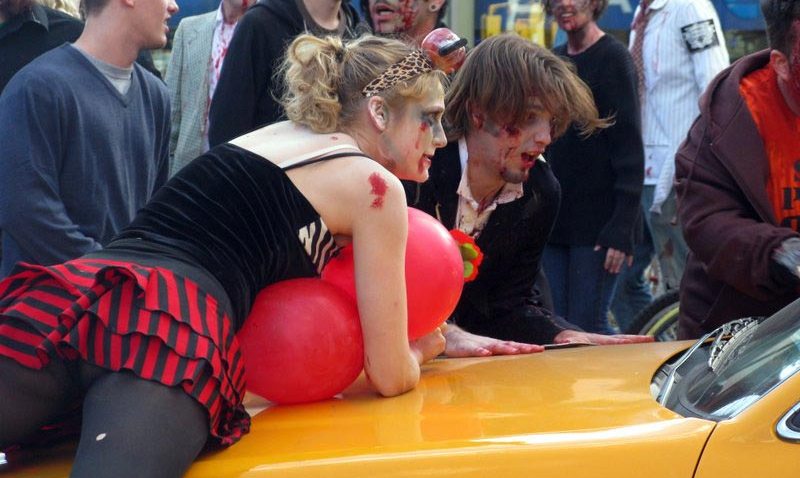 For once, a law firm is actually helping to reduce the number of ambulances available to chase.

In a long tradition, Berg Laywers will be sponsoring free cab rides for San Francisco and East Bay partygoers after the Halloween festivities on Saturday.

It's quite generous, with the firm estimating it will shell out $20,000 in fares.

"In San Francisco you can go from any bar or restaurant to your own residence within city limts," founding partner William Berg told the San Francisco Weekly. "You cannot go to another party or bar. And, unfortunately, our budget doesn't allow you to travel outside of San Francisco."

So unfortunately, you can't cross the Bay Bridge going East, and of course don't expect BART to get you anywhere after midnight. But still, quite the public service.

In Alameda, Berkeley and Oakland, Veterans Cab is doing the livery work, with Luxor providing service in San Francisco. And let the driver know "It's on Berg Lawyers" before you start your trip.

So have fun, and stay off the roads, since the last thing you want is for your bloody corpse costume to end up even more life, or, aheam, deathlike.

Photo by Barbara L. Hanson.

Jackson West wonders if this will work for sober people who are just really lazy.
Copyright FREEL - NBC Local Media