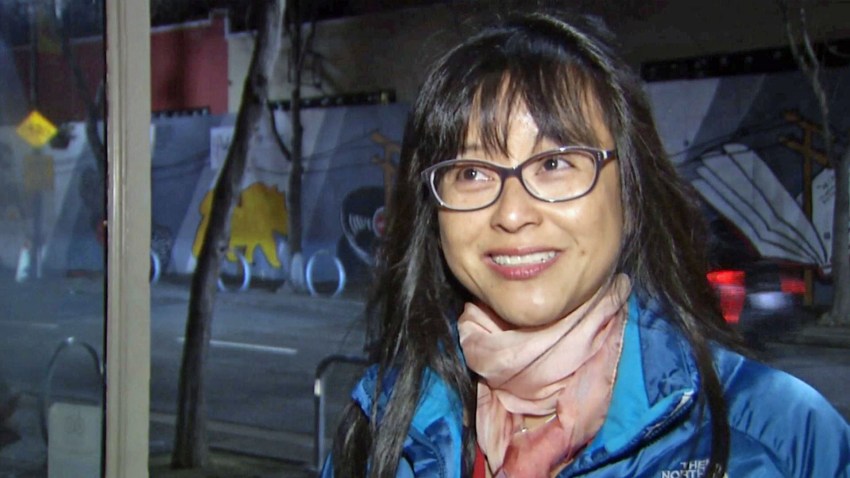 The president of a University of California at Berkeley conservative student group won a case Thursday against the leader of a liberal group who sought a restraining order against the student, according to the student's defense fund.
The case against Berkeley College Republican president Troy Worden was dismissed Thursday in Alameda County Superior Court after the counsel for Yvette Felarca, the Berkeley leader of By Any Means Necessary, saw video evidence that was to be shown in court.
"There were several hours of video that directly contradicted what was testified to on the stand," Worden's attorney Mark Meuser said in a statement. "Felarca had no choice but to dismiss the civil harassment petition."
The leaders of Worden's defense fund said the case is the third time Felarca has filed for a restraining order against Worden and the fifth filed by BAMN, all in the last year.
Worden has defeated them all.
"I feel vindicated," Worden said in a statement.
He hopes he can go on with his education at the UC Berkeley and exercise his right to free speech without interference.
Worden and Felarca have been at the center of some of the efforts by liberal and conservative groups to be heard in the political-charged atmosphere since the election of President Donald Trump.
Conservative groups have sought to bring like-minded speakers to UC Berkeley, prompting at least one violent clash on campus.
Other violent clashes between liberal and conservative groups unrelated to UC Berkeley have occurred in the city of Berkeley
Felarca, who teaches in Berkeley, was charged in July with assault, participating in a riot and inciting a riot when violence broke out at a white nationalist rally in Sacramento.
Felarca could not be reached for a comment.
Copyright BAYCN - Bay City News