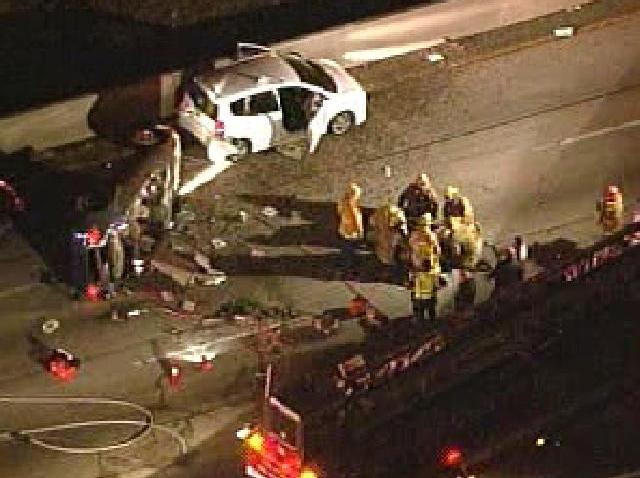 After what appears to be a street race in Fremont, a 22-year-old Lincoln Town Car driver ended up wrapping his vehicle around a tree, causing him to break two legs, one arm and one broken clavicle, police said.
Sgt. Tassano said about 10:15 p.m. on Sunday, the Town Car driver was driving southbound on Paseo Padre, when he seemed to look at another car and sped off as if in a race, a witness told police.
Shortly after, Tassano said the Town Car smacked into a tree, whose branches stuck three-feet into the cab. The driver was taken to the hospital, and the driver of the second car briefly left the scene but returned to give a statement, police said. He was not cited.