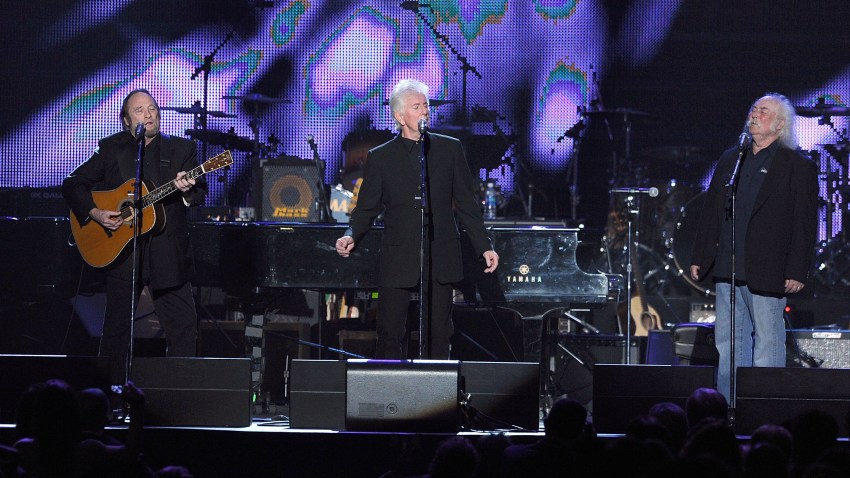 Some 44 years have passed since David Crosby, Stephen Stills, and Graham Nash —three vibrant sparks from legendary bands the Byrds, the Hollies, and Buffalo Springfield — came together to form their own powerhouse entity.
Almost half a century later, Crosby, Stills and Nash continue their folk/rock legacy together, even releasing a live album and DVD called CSN 2012 this past July. Now, the original supergroup takes up residency at the Fillmore for two shows on September 19-20.
Incidentally, Neil Young, who has frequently collaborated with the trio, is not on this bill, but he'll also be appearing in the Bay Area soon, headlining with his group Crazy Horse at this year's Bridge School Benefit on October 20-21 at Shoreline Amphitheater.
Michael Jackson's 1987 album Bad is being re-released this week in honor of its 25th anniversary. But it's the pop icon's previous effort Thriller that will be celebrated in the Bay Area this with a slate of live shows from Easy Star All-Stars, a group of accomplished reggae artists who have created an album of island covers of Jackson hits like "Beat It" and "Billie Jean." The Easy Star All-Stars perform at Slim's in San Francisco on September 21 and at Catalyst Club in Santa Cruz on September 22.
And now for something completely different: For a fresh concert experience this week, consider Huun-Huur-Tu, the magical throat singers from the Russian republic of Tuva. The vocal tones that emerge from deep inside their bodies defy Western norms of harmony and melody, not to mention human physiology. A rare local appearance takes place at San Francisco's Great American Music Hall on September 21.