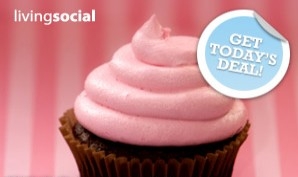 There may be no such thing as a free lunch but LivingSocial wants you to believe in a $1 lunch.

The group coupon company is celebrating the launch of its LivingSocial Instant Deals in San Francisco with a promotion for $1 lunches in the City.

San Francisco becomes the third city LivingSocial will push its instant deals, which will allow users of the company's mobile app to find deals in their cities.

About 100 merchants will take part in the San Francisco promotion. But like all good things there is a catch.

The number of $1 lunches is limited to those who are willing to wake up at 6 a.m. Wednesday to purchase the coupons, which will be available to be redeemed between 11 a.m. to 2 p.m. on the same day.

Users can sign up by downloading a free LivingSocial app or going to the company's website and creating a free account.