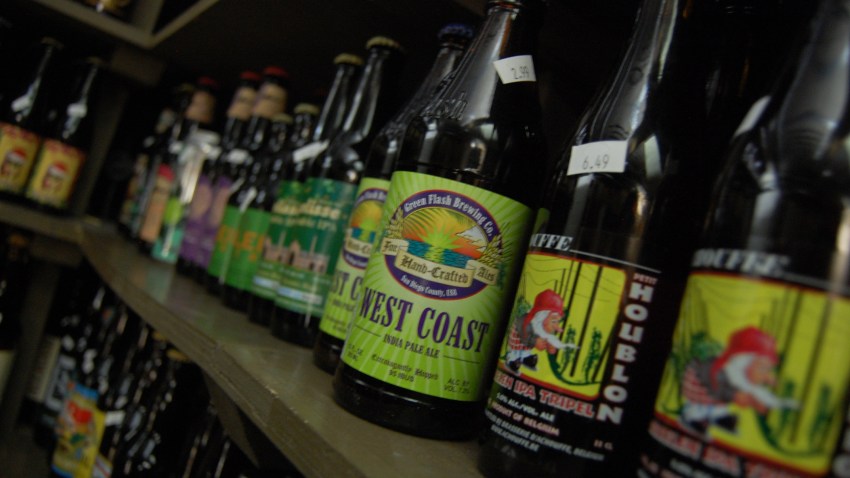 Oktoberfest officially begins in Munich on September 17th, though related festivities, like Brews On the Baykick off here in San Francisco a week earlier. Hey, we're a progressive city! The traditional Oktoberfest beer style is the Märzen, which some consider the earliest form of the lager. Originally brewed in the spring (März is March in German) the beer undergoes a long cool fermentation using lager yeast and is then consumed by the bootful during the fall. The longer fermentation clarifies the beer and gives it time to build complexity. Oktoberfest beers typically contain up to 6% alcohol, are medium bodied, slightly sweet and balanced with Noble hops. The color ranges from a pale straw color to dark brown.

Here are some suggestions from a panel of local experts to help you switch beer gears for Oktoberfest:
In a nod to tradition, Aaron Hulme, general manager at Suppenküche, says they are serving Oktoberfest beers from the only breweries permitted to serve beer at the Munich festival: Augustiner, Hacker-Pschorr, Hofbräu, Löwenbräu, Paulaner, and Spaten. Aaron adds they have a variety of other festbiers at Suppenküche.
Schroeder's Tony Secor noted that they are pouring two Oktoberfest beers at this oldest and largest German restaurant on the west coast: Spaten and Paulaner.
Leopold's Gasthaus Beverage Director, Andrew Merritt, says they are tapping Spaten's Oktoberfest and also suggested the Aecht Schlenkerla Rauchbier Märzen as a great pairing for brunch. "The malt in this beer is smoked with beech wood and gives the beer a wonderful bacony edge." (Dave Hauslein and Rich Higgins also highly recommended this beer.)
Healthy Spirits Beer Manager, Dave Hauslein, recommends Hofbräu's Oktoberfest. If you're looking American Oktoberfest, he says Samuel Adams does a nice job with the style.
Rich Higgins, Brewmaster at Social Kitchen & Brewery, recommends one of his drafts for the season: Kölsch. "This is a Köln-style ale, straw-colored, clean, and super crisp." Rich also has these recommendations if you go the retail route:
Gordon Biersch Festbier: The original Oktoberfest style, this malty, amber lager has a smooth, toasty finish. Great with grilled pork, onions, and sweet mustard. Available fresh on draft at Gordon Biersch Brewery Restaurants, as well as in bottle at beer and grocery stores throughout the Bay Area.
Bayerischer Bahnhof Leipziger Gose: A Leipzig-style sour ale, this tart, spiced beer is bready, savory and super refreshing. Awesome with Munster and other mild cheeses, cured meats, and it's practically next of kin to sauerkraut. Available in bottle at beer shops such as City Beer Store, Plumpjack Wines, and the Jug Shop.