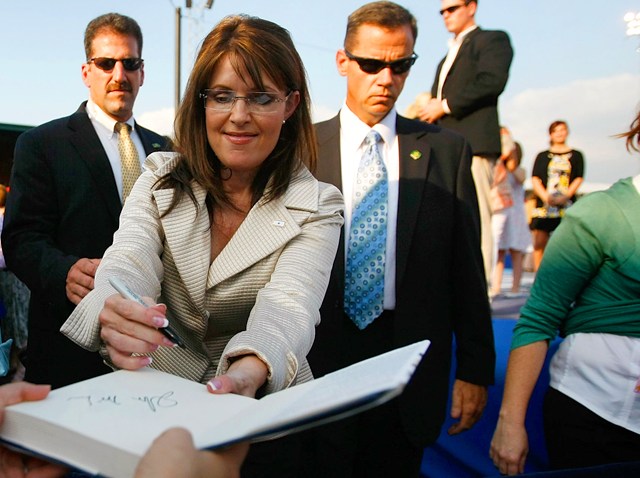 San Francisco may be a liberal town but that doesn't mean the City is not excited about Sarah Palin's new book.

The former Republican vice presidential candidate released her new memoir Thursday and one liberal San Francisco bookstore is taking the lemon of an opportunity and serving lemonade.

Green Apple bookstore says it will donate all of its proceeds from sales of Mrs. Palin's book to help keep wolves alive in Alaska, according to CBS 5's Eye on Blogs.
The bookstore <a href="http://thegreenapplecore.blogspot.com/2009/11/green-apple-going-rogue.html
" target="_blank">writes on its blog:
With all due to respect to the Republicans who were as overjoyed as I was (for different reasons, of course) by Sarah Palin's nomination to the McCain ticket last year, Green Apple is donating 100% of the profits from sales of Sarah Palin's Going Rogue: An American Life to the Alaska Wildlife Alliance.
If you would like to help save Alaskan wildlife, purchase a copy of "Going Rogue: An American Life" by Sarah Palin at Green Apple Books, 506 Clement St. in San Francisco.