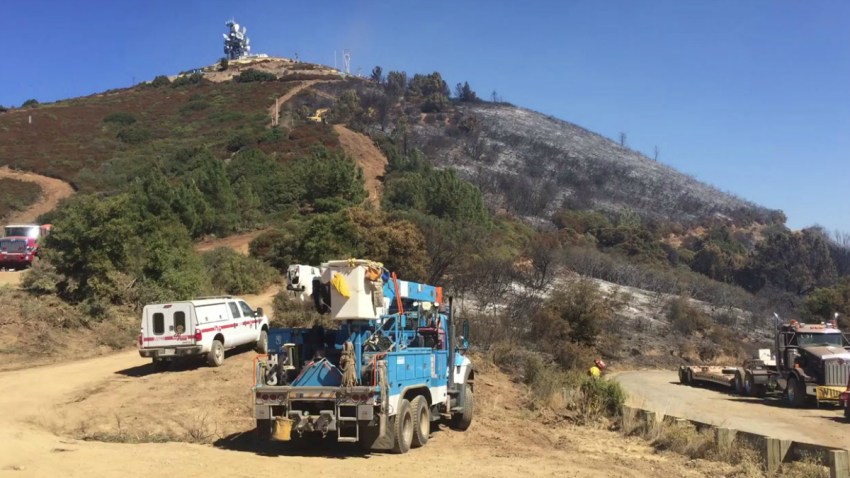 The Loma Fire on Tuesday afternoon was 92 percent contained, Cal Fire said, seven percent more than the night before.
PG&E also said on Tuesday that all power had been restored to residents in the area, and all evacuees could return home by 9 a.m.
Crews, who had originally thought they could contain it by Monday, now estimated full containment by Saturday, Cal Fire said.
The 4,474-acre blaze has destroyed 12 homes and 16 outbuildings as well as forced several folks to evacuate.
Dramatic Images: Destruction, Aftermath of the Loma Fire
This is the fourth significant wildfire to rock the area in 14 years: The Croy Fire erupted in 2002, the Summit Fire broke out in 2008, and another Loma Fire burned in 2009.
[NATL-BAY] Photos from Fire in Santa Cruz Mountains
The origin and cause of the Loma Fire remain under investigation.