Long lines formed early Friday morning at the help center set up by Chevron, following a massive fire on Monday that has deluged the Richmond company's hot line with more than 2,200 calls.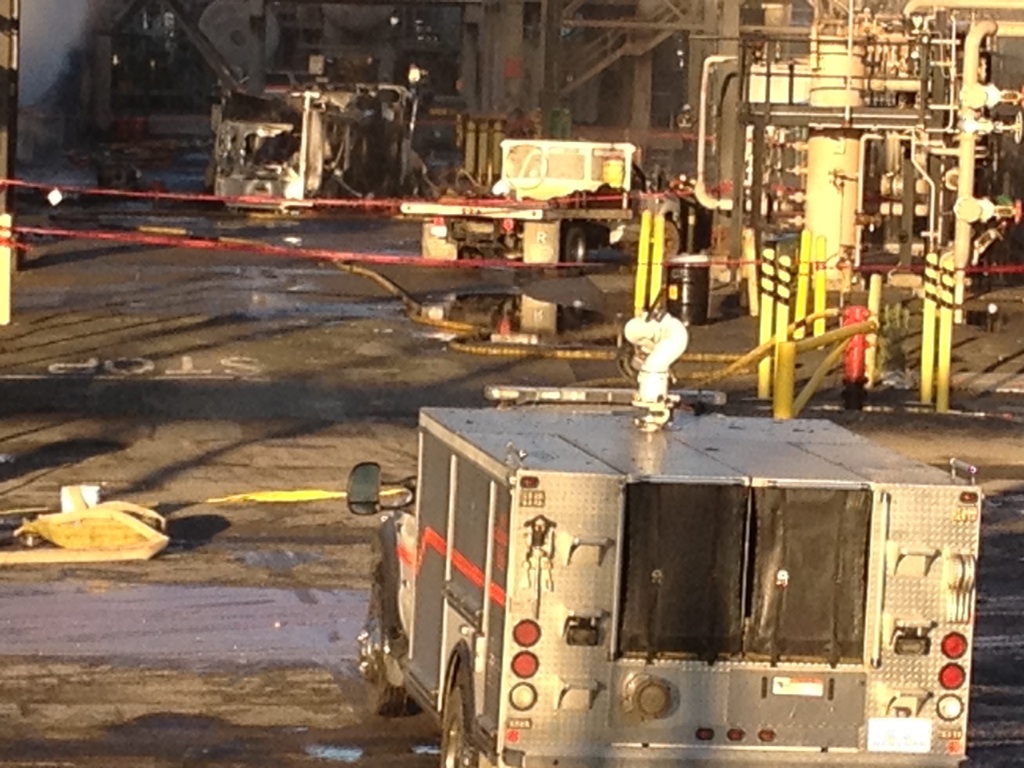 The calls have primarily been from people wanting to file claims with the refinery, many complaining of breathing and other problems stemming from the Monday evening blaze, that burned for at least five hours. There is still no exact cause for the blaze, which first began as a leak in Unit 4.
The Bay Area Quality Management District originally said samples taken during the fire safe, but then changed its statement, saying the levels of the toxic compound acrolein were above the federal standard. The district also said the refinery fire generated smoke containing particulate matter that is likely the source of many health complaints.
On Friday, the first day the help center opened, six adjusters were on hand to help with the claims. A Chevron spokeswoman said that even if people receive payouts from Chevron, they will still be eligible to sue, if they choose to.
Chevron officials said the company hopes to close cases and compensate people within 30 days.
IF YOU'RE INTERESTED: The help center will be at the Nevin Community Center, 598 Nevin Ave., Monday to Friday from 9 a.m. to 7 p.m., and from 8 a.m. to noon on Saturday. Live operators are also available 24 hours a day, seven days a week for those wishing to file a claim by phone. The number is 866-260-7881.
If you have already filed a claim by phone, Chevron said you do not need to visit the help center.